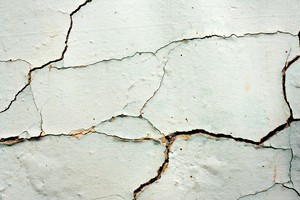 A 5.4-magnitude earthquake shook far north Queensland yesterday just minutes before another large aftershock hit Christchurch.
The Queensland quake happened just after 3.30pm local time on Saturday some 180km southeast of Townsville, 10km below the surface.
It was felt as far away as the Whitsundays off the central coast of Queensland and in the state's capital Brisbane, a Geoscience Australia spokesman told AAP.
He said there could be aftershocks but they would be smaller than the original quake.
Queensland's Department of Community Safety said there had been no reports of damage.
Townsville mayor Les Tyrell was hopeful that would remain the case.
"I've spoken to a lot of people and many people felt it and some didn't," Mr Tyrell told AAP.
"Our disaster control people have gone out to the area where it struck.
"It's about 50km west of Bowen and it's pretty much cattle country but we just want to make sure everyone is safe."
Japan was also jolted by a 5.9 magnitude aftershock on Saturday afternoon but there were no initial reports of damage and no risk of a tsunami.
Townsville councillor Natalie Marr said there appeared to be no damage in her area.
But she told of how her windows rattled and her young daughter leapt into her arms during the quake.
"It scared my daughter enough she jumped on the couch with me and my windows were rattling," Ms Marr told AAP.
"I haven't heard of any damage at the moment.
"We usually get SMS warnings if there is more danger and to stay inside and that hasn't happened."
Ms Marr said she'd been listening to the local radio for updates and heard people as far south as Bowen saying they felt the quake.
"It's hard to say how long it lasted, but it was probably about 10 to 20 seconds I think," she said.
Patrons at Townsville's historic Seaview Hotel were startled as tables shook and bottles stacked side-by-side on the bar started rattling each other.
"It was obvious what was happening," the hotel's venue manager Aaron Tyack told AAP.
"The water bottles on the bar started rattling and staff started wondering what was going on.
"There was no panic, more curiosity.
"It lasted five or 10 seconds and no one thought they were in any danger."
He said while the quake had rattled the hotel, which is situated near the water's edge, they hadn't lost as much as a glass.
- AAP