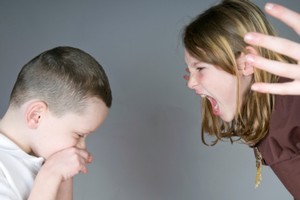 A former student who said she woke up every day at the age of 12 wishing she was dead has won her bullying case against a Sydney private girls' school.
Jazmine Oyston suffered panic attacks, became suicidal and self-harmed after regularly being called "slut", "bitch", "dog", "pimple face" and "drama queen" and being elbowed, pushed and jostled by other pupils.
In the NSW Supreme Court yesterday, Justice Monika Schmidt found St Patrick's College in Campbelltown, in the city's south-west, failed to take steps to stop the vulnerable student being bullied.
Ms Oyston, who was not present for the judgment, sued the college for negligence, contending it breached its duty of care to her.
She sought damages of more than A$500,000, but the judge has not yet determined the final figure.
Ms Oyston claimed she suffered psychiatric injury as a result of being exposed to bullying and harassment by other pupils between 2002 and 2005.
Ms Oyston, who was 20 when she gave evidence last July, said the bullying included her being called names by girls in the "popular group" and being mocked for not wearing a bikini at a swimming carnival.
"It is hard to wake up every day thinking you wanted to be dead when you were 12," she testified.
The judge said while it was not "high level, violent bullying", it was a type of behaviour described by the experts as "typical of adolescent girls".
Justice Schmidt found that the college became "well aware" Ms Oyston was a victim of ongoing bullying, particularly in 2004, when she repeatedly collapsed at school and was taken to hospital.
The school also knew she had problems at home, including concerns about her mother who had been seriously injured in a car accident.
"The signs suggestive of psychiatric illness in Ms Oyston's case clearly reached the level where it was necessary for the college to intervene, to ensure that any ongoing bullying to which she was being subjected was brought to an end."
But Justice Schmidt found the school's response, by way of implementing its anti-bullying policies, was "inadequate".
Ms Oyston's parents withdrew her from the school in February 2005, and her father testified he told the principal: "look what you've done - you've nearly killed her".
She had to repeat Year Nine at a new school but improved to the point where she no longer needed ongoing treatment from a psychologist.
"I accept, however, that the evidence shows that while she recovered, she has a future vulnerability to psychiatric disorder, because of the erosion of her psychological resilience," the judge said.
- AAP