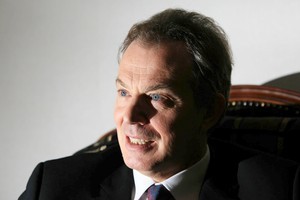 Tony Blair. Photo / Martin Sykes
Former British Prime Minister Tony Blair used his final foreign trip as leader to sign a confidential deal with Gaddafi to train Libyan special forces and supply him with Nato secrets.
A copy of the accord obtained by the Daily Telegraph shows the two leaders agreed to co-operate on defence matters in a range of areas, including exchanging information about defence structures and technology.