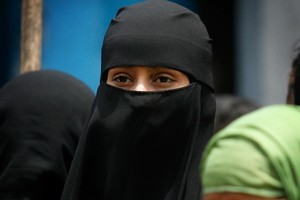 Face covering burqas have been banned in Hesse. Photo / Greg Bowker
One of Germany's states has decided to bar public employees from wearing face-covering burqas at work.
The ban took effect yesterday in the western state of Hesse, whose centre-right government already in 2004 banned public school teachers and civil servants from wearing head scarves at work.