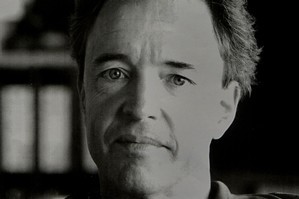 Cutting up and burning the remains of millionaire Herman Rockefeller showed a callous indifference to his family and added to their trauma, said a Melbourne judge.
Mr Rockefeller, a multimillionaire businessman, was bashed, dismembered and then burned by two swingers after he went to their house for sex in January this year, the Victorian Supreme Court was told yesterday.
The couple had become angry when Mr Rockefeller did not bring a partner and he was killed in an argument after he tried to leave the house in suburban Hadfield.
Mario Schembri, 58, and Bernadette Denny, 42, have pleaded guilty to Mr Rockefeller's manslaughter and are facing a pre-sentence hearing.
Mr Rockefeller's widow Victoria sat in court listening to details of the crime.
Her husband had close links to New Zealand. He was chief financial officer for Brierley Investments from 1992 to 2000, and a friend of Prime Minister John Key.
Justice Terry Forrest said the dismemberment clearly added to the Rockefeller family's trauma.
"What has occurred after he has died not only was designed to conceal (detection) of the crime, but it also showed a callous indifference to the loved ones of the deceased and it must necessarily add to their trauma," he said.
Prosecutor Chris Beale, SC, told the court Schembri and Denny bought a chainsaw from a hardware store after Mr Rockefeller's death and Schembri had dismembered his body.
The victim's remains were taken to a house in Glenroy and burnt in a drum, Mr Beale said.
Mr Beale said Schembri had a prior conviction for intentionally causing serious injury.
Schembri's barrister Geoffrey Steward said his client was frank with police and told them all the details of what had happened.
He said the dispute between Schembri and Mr Rockefeller had escalated because his client "felt he was being taken for a fool, taken for a ride".
"It is a circumstance clearly where he became very angry and very upset by what was taking place and he struck Mr Rockefeller a number of times and he died," Mr Steward said.
Denny's barrister Philip Dunn QC said the death was unplanned, unexpected and no-one gained from it.
He said his client was a short, unsophisticated woman who had fallen "head over heals" for a much older man.
The hearing before Justice Forrest is continuing.
- AAP