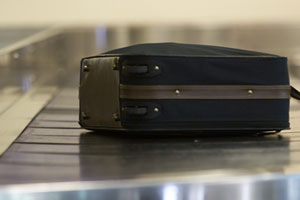 A Baptist minister who is one of America's leading opponents of gay rights, and who believes that homosexuality is a mental disorder that can be "cured", found himself with some serious explaining to do yesterday after he was photographed at Miami airport with a male prostitute he had hired to join him on a European holiday.
George Alan Rekers, a middle-aged co-founder of the right-wing Family Research Council, admitted taking the 20-year-old on a 10-day trip to London and Madrid in March.
Rekers met the sex worker on the website www.rentboy.com, where he appears under the alias "Lucien" and claims to be "sensual," "wild" and "up for anything".
Rekers, who has appeared as an expert witness in court cases challenging gay adoption, denied having sex with his travelling companion. He had hired Lucien to help carry his luggage, he told reporters, and only found out that he was a prostitute halfway through the trip.
"I had surgery and I can't lift luggage," Rekers told the Miami New Times.
"That's why I hired him."
He declined to say why he had secured bag-carrying services through www.rentboy.com.
Later, he told a blogger who contacted him via Facebook that "Like Jesus Christ," he spent time "with sinners with the loving goal to try to help them".
And, he added, he "spent a great deal of time" on the trip "sharing scientific information on the desirability of abandoning homosexual intercourse".
Rekers also neglected to explain what had drawn him to Lucien, who has long blond hair and appears topless in photographs on the website. Perhaps it was the young man's interesting range of hobbies, which are listed as: "vanilla, leather, shaving, spanking, role-play and go-go dancing".
On his own, somewhat more formal website, Rekers calls himself "Professor George" and claims to be a former Harvard research fellow and expert in teenage sexuality.
Rekers, a committed Christian, has frequently been quoted condemning homosexuality in local newspapers. He is also a board member of two well-funded lobbying organisations that run high-profile campaigns against equality for gays and lesbians.
Quite what view those groups will now take on his lifestyle remains to be seen. Rekers often travels to Europe and the Middle East to lecture on sexuality, but the lengthy trip where he was accompanied by Lucien did not include any official engagements.
Rekers' explanation for employing the sex worker is somewhat undermined by the fact that he was pushing a trolley laden with bags when they were photographed together at the airport, while Lucien was empty-handed.
It also seems at odds with the tone of carefully worded emails exchanged between the two men, which were obtained by the Miami New Times.
"I'd like to propose another trip to Rome, Italy, for a week or more," Rekers wrote on 21 March, adding that they would be sharing a twin hotel room.
"This is so exciting to have a nice Travel Assistant and travelling companion! Wow! I'm so glad I met you," one of Rekers' emails stated.
- INDEPENDENT