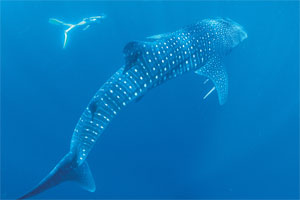 Tourism Western Australia is giving two New Zealanders the chance to win a holiday in the state.
In a move similar to the "best job in the world" island caretaker campaign launched by Tourism Queensland last year, Tourism WA is seeking raconteurs who can share a joke and not be shy about playing up for the camera, in exchange for a holiday in Western Australia.
The state is home to world-class wineries, impressive karri tree forests, pristine diving and snorkelling areas and some of the oldest rock gorges on earth.
Billed as The Extraordinary Taxi Ride, the campaign is a nine-week trip around Western Australia, broken into eleven 'journey legs' that are designed to highlight the best of the state's attractions.
Eleven winners (including two from New Zealand) will be able to choose their preferred destination from one of the eleven taxi legs.
The winners will be chauffeured on their journey by one of Western Australia's most talented taxi drivers and will have the opportunity to invite a friend or family member to join them.
In addition to having a dedicated driver, all flights, accommodation and tours are included.
New Zealanders have until March 14 to apply to be a passenger on one of the legs of the journey and must be able to travel between April and June 2010.
For more information on the various legs of the journey and to apply, see extraordinarytaxiride.co.nz.
- NZ HERALD STAFF