Overseas Investment Office will have to approve sale of celebrated label as it passes to overseas hands.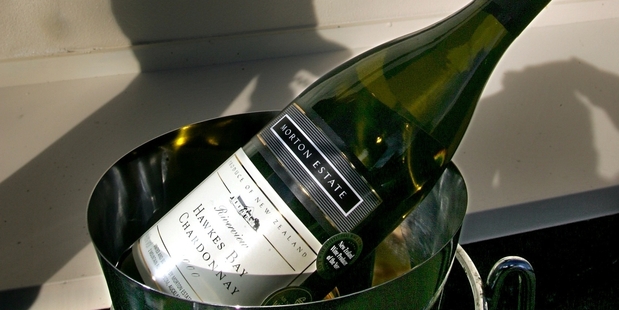 Lion New Zealand has bought leading Kiwi wine brand Morton Estate and its Stone Creek vineyard in Marlborough for an undisclosed sum.
The move, which has been in the pipeline since last year, was finalised this week.
Lion said the purchase cost was commercially sensitive.
The sale is subject to Overseas Investment Office approval, which is required for deals of more than $100 million or if it involves more than five hectares of land.
Lion New Zealand managing director Rory Glass said he believed the acquisition would help expand Morton Estate to its full potential, as well as bolster Lion's wine portfolio, which already included brands such as Huntaway, Corbans, Wither Hills and Jackman Ridge.
"Morton Estate will be a great complement to our existing brands, giving us more flexibility in the way we service customers and consumers by way of range and price," he said. "We expect to grow Morton Estate beyond its existing channels in order to fully unlock the potential of the brand."
Lion is fully owned by Japanese brewing giant Kirin, meaning the sale will effectively be passing the New Zealand wine brand into foreign ownership.
Morton Estate was established in 1978 by kiwifruit farmer Morton Brown in Katikati, and was subsequently sold in 1995 to Canadian John Coney, owner of The Wine Portfolio.
The company has vineyards in Marlborough and Hawkes Bay, including the Riverview Estate, and Morton House in Auckland.
The wine brand has received national and international prizes over the years, including for its Black Label chardonnay, which won the title of best chardonnay in the world from the London International Wine Challenge in 1995.
The company handover, which includes the main Morton Estate Stone Creek Vineyard in Marlborough, will begin this week and will be completed by next month.
Coney sees the sale as an opportunity for his team to focus on other wine brands which include Nikau Point and Mill Road, as well as allowing the Morton Estate brand to reach its full potential with Lion.
Meanwhile, Hong Kong investors have government authority consent to buy into a group of New Zealand vineyard businesses.
The Overseas Investment Office has approved QWIL's purchase of five vineyards and 596ha of land, now partly in American hands.
Marlborough's Woolshed Vineyard, Canterbury's Home, Mound and Deans vineyards and Otago's Claim Vineyard are being sold to the Hong Kong buyers for $46.4 million.
Those buyers include Gold Rainbow Int'l (45.31 per cent), Trueway International (22.05 per cent), Triluck Assets (7.45 per cent) and Hong Kong public interests (25.18 per cent), the OIO document said.
The vendor is Accolade Wines New Zealand, 38 per cent in United States control, 19 per cent Australian, 8 per cent Netherlands, 8 per cent Chinese and 27 per cent various others.
"The applicants intend to continue to operate and develop the vineyards and various wine businesses related to the land," the OIO said.