$4m deal collapses over investment approval but Chinese syndicate says it is still keen to buy property.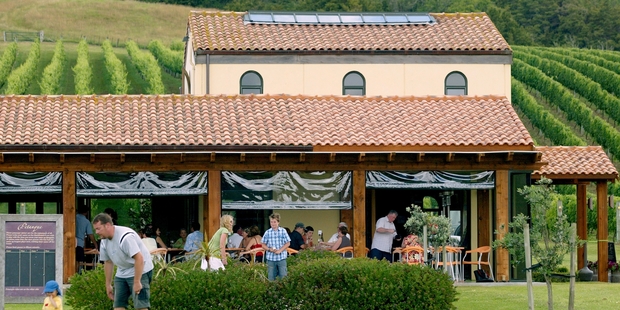 A $4 million deal to buy a popular Matakana winery fell through after a syndicate of Chinese buyers failed to get approval from the Overseas Investment Office.
The syndicate is understood to have forfeited the $200,000 deposit it paid to buy the Ascension Wine Estate, north of Auckland, after the business was placed in receivership and put up for sale in May.
The 7.6ha property is back on the market, despite the syndicate making a new $4 million offer for the business - this time without the need for approval by the Overseas Investment Office, because the syndicate members now meet residency requirements.
The business - including 4ha of vines, a restaurant, function centre and winemaker's cottage - is being marketed by Bayleys, with tenders closing on November 28.
Receiver Andrew McKay of Corporate Finance said the settlement had fallen through because the syndicate did not obtain investment approval in time.
He confirmed the syndicate had paid a deposit, but would not disclose how much, or whether it had been forfeited. He declined to say whether the syndicate was still interested in buying the property.
"We're in the middle of another sale process and I don't want to risk prejudicing any other deals or processes that we're running at the moment."
He said the business was still trading and was continuing to fulfil bookings ahead of the tender closing this month.
"Hopefully we can get a buyer in that timeframe. We've had strong interest already and we expect to complete a sale in the process."
Barfoot and Thompson agent Yi Wei Lowndes, who acted for the syndicate, said it had paid a $200,000 deposit into the receivers' trust account, but none had been paid back.
She said a new $4 million unconditional offer was made last Friday but she was yet to hear from the receivers.
The deadline for the offer is 5pm today.
The property's latest official valuation - more than two years ago - was $2.3 million, but wine and hospitality sources in the Matakana Valley said the value was now $4 million to $5 million.
Approval for the previous offer was turned down because one syndicate member, a permanent resident who lived here from 2003 to 2010, had not lived in New Zealand in the last 12 months.
Ascension Wine Estate was established by Darryl and Bridget Soljan in 1994.
- APNZ