International success with fortified wine shows our industry is broad as well as deep, writes Jo Burzynska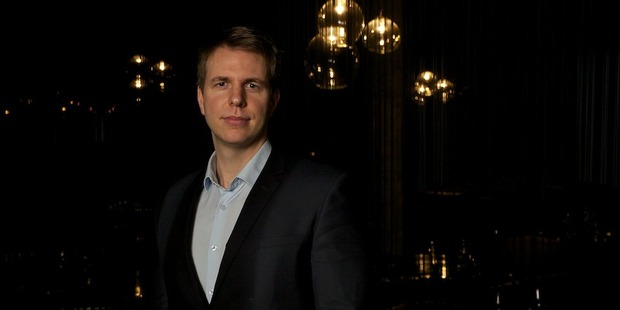 If one was to take a punt on which New Zealand winery would win the "Best of Nation" category at a major international wine show, selecting a prestigious purveyor of pinot noir or sauvignon blanc would be a pretty safe bet. However, at this year's San Francisco International Wine Competition, it was the Henderson-based fortified specialist Mazuran's that took the title.

Fortifieds have filled the flagons of generations of Kiwi wine drinkers. But then tastes changed to table wine and the final death knell for the local fortified industry came a decade ago, when excise rates on fortifieds almost doubled, forcing many businesses to sideline the stronger stuff.

However, Mazuran's celebrates its 75th anniversary this year with its commitment to the category rewarded by recent high-profile wins, which also saw it win Best Tawny - Best in Show Fortified with its 1962 Old Tawny port, and Best Port for its 1973 vintage port.

"As shown by our recent success in San Francisco, New Zealand is very capable of producing fortified wines that can rival and exceed the quality of those that come from more `traditional' global fortified winemaking regions," says Mazuran's Antony Hladilo.

"Being awarded 'Best of Nation' in a country so dominated by the success of its non-fortified wines should be viewed as a great reminder that there's no reason for the New Zealand wine industry to simply rest on its laurels, when there are so many different areas where global success can be achieved,'' he adds.

"Our fortified wines act as a friendly reminder to the rest of the world that the New Zealand wine industry is as broad as it is deep."

However, Mazuran's is now the only local winery specialising in fortifieds, with little new life being noted in the category.
Apart from at Trinity Hill, where John Hancock has achieved a New Zealand first in making a port-style wine from the same grape varieties used in the Portuguese originals.

"I've always been a port fan: from Portuguese port in my early days to working in the Rutherglen region [in Victoria] and Barossa Valley, where those liqueur styles of port were made,'' he explains.
After planting a couple of traditional Portuguese port varieties when at Morton Estate, he went on to make his first fortified after moving to Trinity Hill.
"Port is all about ripe fruit, complexity and depth of flavour," he enthuses. "I guess the trick is finding the right circumstances to drink them in this fast-paced modern time - especially bearing in mind high alcohol and the various consequences of that."

With so many wonderful styles of fortified available from across the world and a handful of fine examples being made here, it's worth finding that time to sit back and savour some of these world-class styles.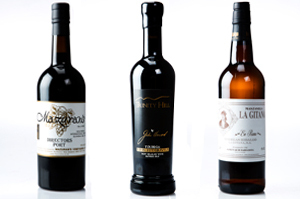 FORTIFY YOURSELF ... with these fine examples

Mazuran's Directors Port NV - $62
Mazuran's top drops from the recent San Francisco show cost three-figure sums, but the double gold-winning Director Port (at a previous competition), which
contains wine from 1975, is more affordable. Notes of hazelnut, coffee, spice tobacco and prune combine in this concentrated and complex fortified that's sweet but not cloying.
From Glengarry, La Barrique, Bacchus Cellars, Scenic Cellars, Cellarselect.co.nz
Trinity Hill Gimblett Gravels Hawkes Bay Touriga NV (500ml) - $45
Rich, bright and sweet plum fruit is laced with fragrant hints of cinnamon, violet and cedar in this fabulous local reserve port-style wine.
From Trinity Hill Cellar Door, Trinityhill.com

Bodegas Hidalgo La Gitana Manzanilla En Rama, Spain - $46.90
A deliciously fresh sherry, bottled without filtering for added weight and complexity. It's dry, tangy and savoury with notes of almond, apple and chamomile.
From Wine Direct, Accent on Wine, Fine Wine Delivery Company

DRINK TALK
Gary Olasz, sommelier and general manager of Clooney Restaurant, chews the fat over fortifieds.

Fortified wines: exciting or old-fashioned?
They are exciting and special, but sadly people see these as an old-fashioned and dated style of beverage.
When are these best consumed?
A dry Fino sherry is a great aperitif and really good to have with raw seafood dishes: the crisp acid of the wine and the salty, mineral flavours match particularly well with deep-sea oysters. A late bottled vintage port is a good digestif, which has concentrated dark berries and liquorice flavours, and can also be a good company for dark chocolate desserts.
Are Kiwis quaffing fortifieds at Clooney?
It's rare when a guest orders a fortified wine. It's mostly hand-sold, which I think is because the Kiwi palate is raised on fruit-driven wines, and the taste of a dry, oxidised and savoury fortified wine is a big jump for the tastebuds. That said, the sweet muscat fortified wines are enjoyed and appreciated.
- VIVA