Peter Lehmann stood up to the corporates and saved Barossa's winegrowers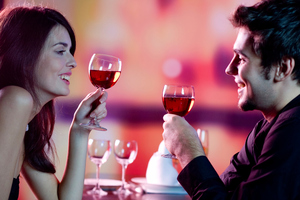 I first met Peter Lehmann at the weighbridge of his Barossa winery on my earliest trip to Australia, when I was still a British-based wine journo. It was a particularly fitting spot it transpired, for it was here that he spent many harvests overseeing the fruits of local growers saved by this Australia wine industry legend, who died aged 82 last month.
Lehmann would stand on the weighbridge every day of the harvest, wine glass often in hand, supervising the grapes that came into the eponymous business born of a crisis he helped avert. In 1978, when Lehmann was winemaker/manager at historic Barossa winery, Saltram, its directors decreed he stop buying grapes from the growers he'd formed strong relationships with over the decades he'd worked for the company.
With more than 60 family growers' incomes at stake, Lehmann put his own job on the line by refusing to follow his bosses' orders. Instead he mounted a rescue mission and raised capital to buy the disenfranchised growers' fruit, got permission from Saltram's owners to process it and then sold it to other wineries. He named this side-project 'Masterson', after the famous Guys and Dolls gambler, Sky Masterson.
"Wine is made in a vineyard, not a boardroom," he stated. "Without growers, there is no wine. It's a circle of life you can't just cut off because of what the bottom line looks like."
However, the venture was short lived because when Saltram was sold the following year, its new owners put a halt to the operation. With growers facing bankruptcy, Lehmann took matters a step further by resigning from the company and working collaboratively to build an independent winery for the growers. The Peter Lehmann wine label was born, which in three decades became one of Australia's most respected names. The gamble had paid off and the 'gambler's card', the queen of clubs became the company logo.
Lehmann was a fifth generation Barossan, born of a local pioneering family. He became a trailblazer of the modern Australian wine industry after securing a position as an apprentice winemaker at Yalumba at the age of 17, followed by his appointment to the prestigious role of winemaker/manager at Saltram.
It was there he started to grow his reputation as one of the country's leading winemakers, ahead of his time in a number of areas such as making red table wines that were key to the country's future success at a time when fortifieds were still de rigueur and introducing the fruity white styles of wine that were later to become so popular.
Peter Lehmann Wines became a public company in the 1990s, but Lehmann still remained part of the company. And although he officially retired in 2002 and the winery was sold to the Swiss-based Hess Group a year later, Lehmann continued to live on the estate until his death on June 28.
"I battled corporate arrogance for most of my career, but my defining moment was with the impetuous writer, who after a tasting said to me, 'the Barossa floor is only good for growing cabbages'," Lehmann famously recalled. "The time has come to talk of many things, cabbages and kings included."
Lehmann is survived by his wife Margaret, who he ran the business with for many years; sons David, Philip and Doug - the latter was the company's managing director from 1990 to 2010 - and daughter Libby.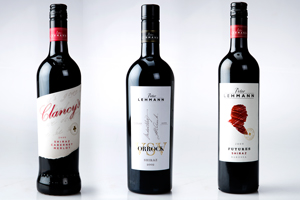 Recommended
Peter Lehmann Clancy's Shiraz Cabernet Merlot 2009 - $21.99
There's an abundance of soft and generous black plum and blackcurrant fruit in this supple, easy drinking and extremely well priced red blend. (Widely stocked in supermarkets including New World, Pak'n Save, Countdown.)
Peter Lehmann Futures Barossa Shiraz 2010 - $31.99
Barossa shiraz has evolved a lot over Lehmann's time in the business, with recent incarnations, such as this smooth and concentrated example, displaying greater elegance than the blockbusting styles of yore. From a fabulous vintage, there's a finesse to the supple, rich plum fruit of the Futures Shiraz, with hints of clove, tobacco and dark chocolate. (From Liquorland, Super Liquor, First Glass Wines.)
Peter Lehmann VSV Orrock Barossa Valley Shiraz 2009 - $59.85
Peter Lehmann's heartland may be the Barossa, but the company's pioneering spirit lives on in releases such as this one from one of the few vineyards in the Flinders Ranges, 200km to its north. The Orrock Vineyard shiraz is silky, with voluptuous but fresh dark fruit joined by hints of olive and cedar spice and supported by fine tannins from this high-altitude limestone site. (From independent retail stores on request.)'
- VIVA