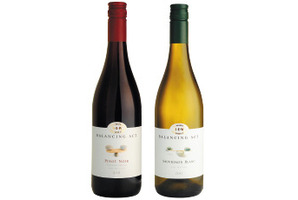 Southern Wines is a winemaking company with a difference. It's New Zealand's sole producer of resveratrol-enhanced wine (REW).
Enhanced wine was developed by Sydney physician and wine historian Dr Phillip Norrie, who believed increasing the amount of resveratrol - an anti-oxidant in grapeskin that protects it from fungal infection - could provide health benefits for drinkers. He produced the first REW wine under the label Wine Doctor from McLaren Vale grapes. There are many research papers on the subject by such luminaries as Professor David Sinclair of Harvard University.
Other noted researchers have published articles on the link between resveratrol and wine, and its possible contribution to the French Paradox - that although the French eat a relatively high-fat diet they still have a low death rate from heart disease.
Resveratrol reportedly reduces cholesterol, assists with liver problems and protects against cancer, along with other health benefits. As usual, moderation is paramount and no one is suggesting the excessive consumption of red wine is any guarantee of a healthier lifestyle - binge drinking is also well documented as dangerous and detrimental to one's health.
Southern Wines holds the sole New Zealand licence to produce resveratrol enhanced wine, made for the company by veteran consultant winemaker Alan McCorkindale. It produces two REW wines - pinot noir and sauvignon blanc - under the label Balancing Act.
Why add resveratrol when it's already in the wine and how is it done?
"It's like a booster," says Southern Wines' Annie Winmill. "It comes in a fine powder form and is a compound made from 100 per cent grapeskin."
Seventy-five milligrams (about 2 Tbsp) go into each standard bottle in a patented process prebottling and there's no smell, taste or colour, she says. There is 2-4mg of resveratrol in naturally produced wines.
Winmill says Central Otago pinot noir grapes are best at producing resveratrol because they produce more to ward off the cold.
I've tried both REW wines and could detect nothing unusual, perhaps a hint more viscosity, but that's all. As for the health benefits - here's hoping.


Recommended
2011 Balancing Act Central Otago Pinot Noir - $25
Resveratrol-enhanced wine by Southern Wines NZ. This is a lovely wine and very much in the Central Otago style. It's gentle and elegant with dark cherry and restrained raspberry flavours. Great value.
2011 Balancing Act Sauvignon Blanc - $20
Made from Marlborough and Waipara grapes, this wine bursts with gooseberry, passionfruit, grapefruit and white blossom flavours and has a dry tartness. A smart sauvignon with attitude.