Winemakers answering call for 'lighter' tipple that also has less alcohol, and critics say the taste is improving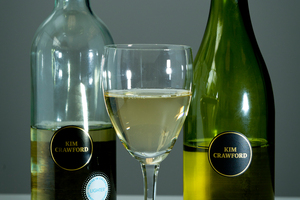 Low-calorie wines are catching on among health-conscious consumers - and critics say they don't have to be bland to be better for you.
New Zealand winemakers have been responding to demand for so-called "lighter wines", which aim to retain the flavour characteristics of full-bodied wines despite their lower calorie and alcohol contents.
An average sauvignon blanc contains about 110 calories per 150ml glass, but low-calorie wines can contain up to 30 per cent less.
Low-calorie wines also have less alcohol, because the calories add up as the alcohol content increases.
The average alcohol content of a New Zealand wine is about 13.5 per cent, but lighter wines can have as little as half of that.
They are being targeted at health-conscious consumers, with one local winemaker acknowledging the key demographic is women aged 30-35 who are seeking healthier lifestyles.
New Zealand Winegrowers chief executive Philip Gregan said the industry had put quite a bit of energy into producing lower-alcohol wines.
"We're certainly seeing more of them on the market here - it's been a trend over the last two or three years." The numbers were not large but more were available now.
He said the emphasis was on maintaining the quality of the wine.
"The key thing that winemakers will be seeking to achieve with them is to retain the key characteristics of the wine, and the flavour and the quality, with that lower alcohol."
Herald wine critic Jo Burzynska said the low-calorie wine trend was very much at its beginning.
"It's not a mainstream category yet. But it's reflecting more of an international trend, because the lighter wines are taking off quite well in a market like the UK."
Some of the earliest low-calorie wines were not very good, but Ms Burzynska said the new wave of lighter wines tasted a lot better.
She would prefer to stick with a full-calorie wine but drink less of it, or choose a grape variety such as riesling which ripened at lower sugar levels and was naturally lower in calories.
New Zealand master of wine Bob Campbell said low-calorie wines could have a wider appeal than just health-conscious younger women.
"Everyone wants to lose a bit of weight - I certainly do."
But the bottom line was taste. Lowering the alcohol content of a wine gave it less body, while lowering the residual sugar content had the same effect, as well as reducing sweetness.
"At the end of the day, the wine's going to have to taste good to be successful in the market."
He said it was possible to make lower-alcohol wines without sacrificing quality, noting a local riesling which was "a very good wine" despite its 8.5 per cent alcohol content.
Low-calorie wines also have the nod from health experts who want to see a drop in alcohol-related harm.
National Addiction Centre director Professor Doug Sellman said it was good that lower-calorie wines had less alcohol - a substance which was carcinogenic, neurotoxic and made people more aggressive.
Otago University preventive and social medicine head Professor Jennie Connor said the marketing of low-calorie wines was "a bit of a gimmick" because the lower alcohol content was what mattered - but she had no problem with that.
Even if people drank more of a low-calorie wine, they would still imbibe less alcohol overall - and gain less weight. "They're both huge public health problems in New Zealand. Obesity is completely out of control."
- APNZ