Whether you aim to rein in your wine intake or to increase your knowledge of vintages, here are some handy tips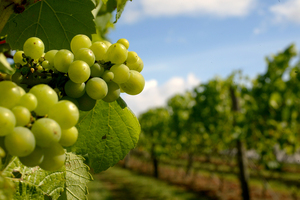 A New Year's resolution may be something that goes in one year and out the other, but the beginning of another year is still a good time to take stock and make plans, even if not everything transpires. In this first column of 2013, I'm suggesting some vinous paths worth considering in the coming year.
Drink less ... but better
With the excesses of the festive season taking their toll on many a liver, moderation is a common thought at this time of year. This need not mean total abstinence, because if you buy better but fewer bottles you can get more pleasure out of drinking less. When you're doing your wine shopping, why not spend what you would have done on two bottles on one that is superior? Or choose from the growing array of lower alcohol wines, from rieslings to the new wave of more palatable lighter alcohol options.
Wise up to wine: take a class
Many resolutions revolve around self-improvement, with wine classes the way forward if you're interested in enhancing your wine knowledge and in the process heightening your appreciation of wine to become a more confident wine consumer.
We're lucky to have highly qualified educators operating here, such as Master of Wine Jane Skilton - who offers both the internationally recognised Wine & Spirit Education Trust classes at her New Zealand School of Wines and Spirits as well as shorter courses - and fellow Master of Wine Bob Campbell - who runs his own wine diploma course.
Have a pinot rite of passage at Pinot Noir 2013
Every three years pinotphiles from across the world descend on Wellington in late January for four days of total pinot noir immersion. It's the perfect place to become one with a variety that has the power to provoke so much passion, featuring tastings of the countries' leading examples and regional explorations of the variety, with top international wine critics offering outside opinions. Or you can just attend the comprehensive public tasting. (pinotnz.co.nz)
Defer your pleasure: lay down some wines
Good things come to those who wait: something that's true of well-chosen wines. You don't have to make a major investment, just cellar as few as six bottles to track their fascinating progress from exuberant youth to mellow maturity. Select serious examples of ageable styles such as cabernet and merlot blends, pinot noir and riesling; and store in a cool, dark place not prone to temperature fluctuations. Then sit back and enjoy the fruits in years to come.
Explore a new wine region
Make a pilgrimage to a wine region to really connect with where wines come from. With wine regions on the doorstep of many New Zealanders you won't have to journey far. Even the intrepid wine traveller may not have experienced the wonderful pinot noirs of the Waitaki Valley in situ or pinot gris grown in the high altitude volcanic vineyards of Taupo.
Pick your own: become a vintage hand
Get hands-on experience at the sharp end of wine by offering your services as a grape-picker for a day. Smaller wineries may welcome an extra pair of hands and it'll give you a better appreciation of the hard work that goes into making a great drop. The season gets going in warmer regions from February and finishes, further south, around May.
Try a new wine every week
It's tempting to stick to the tried and tested, but variety is the spice of wine. Make friends with your local independent wine merchant or solicit the opinion of your waiter at a decent dining establishment, who may lead you to exciting wines you would never have thought of trying.