Flood of reader responses reveals at least three other major Kiwi labels can cost more at home than abroad.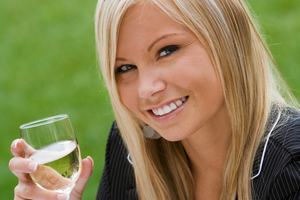 A price comparison of some our most popular wines has found it's not just one vintage that buyers overseas can buy for less than here.
Yesterday, the Herald revealed a bottle of Oyster Bay sauvignon blanc could be bought in Maryland in the United States for $14.30 - nearly half what it cost at one Countdown supermarket here.
A further price comparison has also shown three other major homegrown labels are sometimes cheaper overseas.
Yesterday's article prompted a flood of emails from readers sharing their own examples, including many from the US.
Carl Nicoll, an expatriate Kiwi living in the greater Seattle area, said Oyster Bay was available for the equivalent of $13.06 at his local liquor store, compared with a price of $25.99 seen in a Tauranga Countdown store yesterday.
Paul Cooper, a regular visitor to Los Angeles, said the wine could be found for about the same price in Marina Del Ray.
British resident Harriet Johnson, said Oyster Bay could be found there for as little as £6.98 - about $13.50.
Tairua residents Murray and Barbara Steward found they could buy a bottle for £5 at a Sainsbury's in Cornwall, as long as they bought at least six bottles of wine.
"That is less than $10," they said.
"With very high UK alcohol taxes, we concluded we are being royally ripped off in New Zealand. The prices of wine here are shocking."
A survey of Oyster Bay and sauvignon blanc from three other brands - Brancott Estate, Villa Maria and Wither Hills - found in some cases, Kiwis were paying a few dollars more for their own wine than customers overseas.
At one Countdown supermarket, a bottle of the Oyster Bay was $25.99, more expensive than at British chains Asda ($13.38) or Waitrose and Sainsbury's ($17.16).
But the wine was less at Pak 'N Save ($16.99) and New World ($21.01).
Brancott Estate, Villa Maria and Wither Hills sauvignon blanc could also be less expensive in New Zealand supermarkets than in Britain, but a baseline comparison of price averages among wine merchants in the US and Australia found each of the brands was a little cheaper overseas.
Larissa McMeeking said she was shocked to see the Deutz Marlborough Cuvee at Countdown was nearly double the price at her wine store in Perth.
Consumer NZ chief executive Sue Chetwin said wine prices had fallen over recent years due to a market glut, "but nevertheless, you are still paying quite a lot for some wine". She suspected supermarkets had far bigger profit margins than most shoppers thought.
But a Countdown spokesman told the Herald the shelf price reflected what it paid for the product and the costs of running the business.
New Zealand Winegrowers chief Philip Gregan said there was a "huge variation" between countries when it came to tax and distribution costs. Often retailers, not wineries, were to blame for higher prices.