A special wine tasting allows a rare sampling of vintages gone by.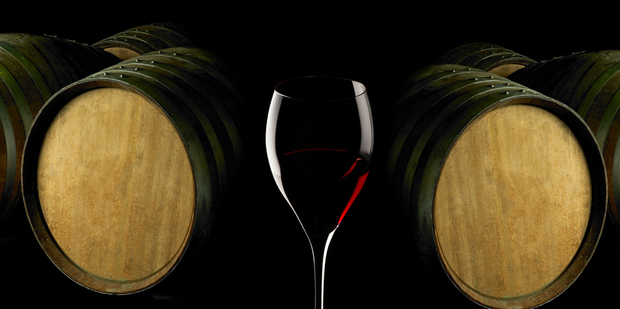 There's something magical about drinking a wine that was made before you were born: to be transported back physically via a liquid time capsule to an era before you walked the Earth and taste the fruits of a season long past. As my own vintage becomes more mature, it's not an experience I have that often, so I welcomed the invitation to take part in the last Penfolds Rewards of Patience tasting, which took me on a journey through most vintages of many of their wines, starting with an incredibly rare bottle of Grange cabernet sauvignon from 1953.
Penfolds hold the Rewards of Patience tasting every five years: an enthralling event at which the company's winemakers and handful of international wine critics review almost the entire output of the winery vintage by vintage. I sampled some fascinating wines from the 50s, some still swinging examples from the 60s, right up to modern times and the impressive 2010 vintage.
As is often the case when cracking open older wines, there were a fair few surprises. There was the odd classic vintage that didn't look as smart as it should, likely due to the ever-present issue of bottle variation within wines under cork - corks can sometimes let too much oxygen into the bottle or taint the wine with which it's in contact.
These issues evaporated when the wines switched to the screwcaps that have ushered in a new age of greater certainty in cellaring.
Conversely, some vintages deemed on the edge of decrepitude in the previous Rewards of Patience tasting had made a comeback. While the quality of a wine's the fruit, acid and tannin (the latter in red wine) can offer an indication of how long it will last, wine often ages in mysterious ways. So if you like predictability, cellaring is not for you.
However, if you're interested in seeing how a wine evolves over time, laying down some appropriate bottles can prove fruitful. With age, wines suitable for cellaring become more harmonious, with the primary fruit of youth transforming into what are known as "tertiary" characters, which in red can be notes of leather, tobacco and forest floor and in whites, toastiness and spice.
That's if you like mature characters in your wines. Although I have a reverence for older bottles that have stood the test of time and value them from a historical perspective, I actually prefer to drink most wines in their middle age. Similar to myself (I'd like to think), these still retain some of the distinctive character of youth, while starting to mellow and take on some age-derived complexity.
It's worth noting that most wines are now made for immediate consumption, so you need to choose what to stash wisely. Serious examples of varieties such as cabernet sauvignon, syrah and pinot noir often have the structure to age gracefully, while other grapes, such as mainstream sauvignon blancs, are best enjoyed in the flush of their fruity and fragrant youth.
Contrary to what you might think, you also don't necessarily have to fork out big bucks to buy bottles to cellar. This week's wine picks are full of cellaring potential for a fraction of the price of that rare 1953 cabernet, a bottle of which sold at auction a few months back for A$11,960 ($15,076).
Sadly the bottle that I sampled was well past its prime: which served as reminder of another important consideration when cellaring: not to leave drinking your best bottles until it's too late.
AFFORDABLE INVESTMENT
Penfolds Koonunga Shiraz Cabernet 2010 $17.99
If your budget doesn't run to Grange, this modestly priced Penfolds has a track record of examples that look great after several decades. This one from a great vintage is deeply flavoured with plump, juicy blueberry and black cherry fruit, notes of spice and a dusting of tannins. (From Caro's, Kemp Fine Wine, Liquorland Northcross, Fine Wine Delivery Company, Glengarry.)
LOCAL ICON
Trinity Hill "The Gimblett" Gimblett Gravels Hawkes Bay 2008 $35
Some of our top and most cellarable wines are still very well priced, such as Trinity Hill's powerful but elegant flagship cabernet blend, with its palate of plush black fruits and licorice-supported fine tannins. (From Liquor King, New World.)
MATURING BEAUTY
Framingham Classic Marlborough Riesling 2009 $25
Riesling is one of the most ageworthy white varieties, but is it's so underrated it's one of best buys to lay down. This one, from one of the country's top riesling producers, already has some years in bottle, adding toasty notes to its fresh profile of bergamot, grapefruit and river stones and giving those who want to cellar it both a head start and a hint that it's going to age wonderfully. (From Caro's, nzwinesociety.co.nz)