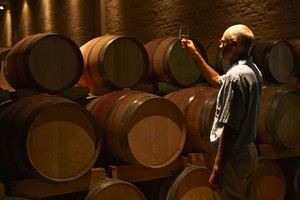 Hill Laboratories expects its Christchurch wine lab to become a one-stop shop for Kiwi wine companies.
The wine-testing division of the laboratory has leased adjoining space in its existing Hornby building and employed three extra lab technicians, a technologist and former Lincoln University oenology lecturer Kirsten Creasy as the resident wine expert.
Plans are to employ another four people in the next three years.
Hill Laboratories started in Hamilton in 1984 and now employs more than 300 people with four labs in Hamilton and its Christchurch operation. The laboratories largely serve the agriculture and food industries.
Managing director and co-founder Roger Hill met the owner of California-based ETS Laboratories, which does a lot of analysis for the Napa Valley wine industry, at a conference and was encouraged to look into the sector.
In partnership with ETS, Hill Laboratories moved into wine industry analysis in New Zealand, spending about $1 million setting up a new department at its 6-year-old Christchurch branch. The lab is the first to offer complete analysis for wine companies from vine to wine, said South Island branch manager Sue Davison.
Creasy said the rapid DNA analysis which ETS shared with Wine Lab took 48 hours compared with the two-week delay of plate culture tests, and was more accurate.
"It's so powerful, this tool. When you show winemakers this they get really excited because they can see everything that's in their wine," Creasy said
- APNZ