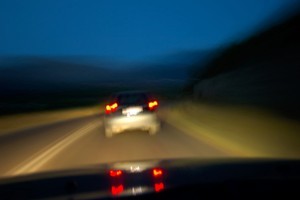 A drunk nurse on her way to work at the children's ward in Whangarei Hospital was nearly three times over the legal limit.
Tara Ann Geertje De Koning, 40, of Ngunguru, pleaded guilty in Whangarei District Court this week to a charge of drink-driving - her second conviction in just over a year.
She was sentenced to nine months' supervision and ordered to carry out 60 hours' community work.
Northland District Health Board spokeswoman Fleur King confirmed De Koning resigned after she was charged with drink driving.
Pam Doole, professional standards manager at the Nursing Council of New Zealand, said the council's health committee could suspend a nurse on a second drink-driving conviction.
A professional conduct committee would determine whether to lay a charge because the conviction reflected adversely on the nurse's fitness to practice.
A police summary of facts says De Koning was spotted driving on Ngunguru Rd about 2.10pm on September 13.
She was followed by a member of the public who noticed her driving erratically and crossing the centre line.
Police were notified and De Koning was stopped in Tikipunga. Breath tests returned a reading of 1084mcg of alcohol per litre of breath. The legal limit for people 20 years and over is 400mcg.
De Koning told police she had three glasses of wine that morning but drank nothing after 10am and acknowledged she was on her way to work at the paediatric ward.
Her first drink-driving conviction was in July 2010 when she blew 521mcg.
Police asked Judge Greg Davis for an order to confiscate the vehicle De Koning was driving because she had a similar conviction before her latest offending. No order was made because of a dispute over ownership.
Judge Davis also indefinitely disqualified De Koning from holding or obtaining a driver's licence.
Northland road safety co-ordinator Gillian Archer said De Koning's case was a double tragedy - she had notched another conviction and lost her job, and the country had lost someone with badly needed nursing skills.
- APNZ