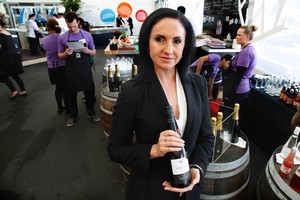 Blenheim's Jackson Estate is hoping its finest vintage will be sampled by the Russian team making Marlborough their home for the Rugby World Cup.
The wine company is just one of the businesses involved in the REAL New Zealand festival, a collection of more than 250 events which will promote top Kiwi firms to those visiting for the tournament.
Jackson Estate's sales and marketing manager, Jolene De Fazio, said the company shipped its first order to Russia this week but will be looking to forge stronger links with the country during the cup.
"We would love ... to get a bottle of Jackson Estate into the hands of the Russian rugby team, so we're working with all the hosting bodies involved to try to see if we can make that happen," De Fazio said.
Although Jackson Estate will be vying for the Russians' attentions, De Fazio said the company is keen to get its wine exposure with as many visitors as possible.
"Important business people [coming for the cup] will have an interest in New Zealand by virtue of being here, so we're hoping they also want to enjoy a glass of wine as well," she said.
It is one of the 70 wines on the list for wine-tasting events at REAL festival events.
Jackson Estate will also be on offer in the VIP lounge in the Cloud at Queens Wharf, where Rugby World Cup Minister Murray McCully is hosting guests.
Jackson Estate produced its first wine in 1991 and exports to markets around the globe, including the United Kingdom, Australia, the United States and Europe.
It also has a distribution deal in China.