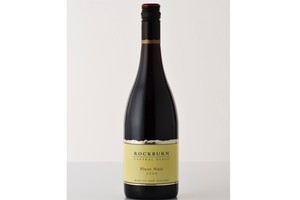 Rockburn Central Otago Pinot Noir 2009
RRP $40
Okay, this isn't cheap, but it is gorgeous.
A brilliant dark purple in the glass, the nose is a knockout, with rich dark fruit and a hint of flowers and even tea.
The palate is seductive, with an elegant, silky mouthfeel and layer after layer of beautiful sweet black cherry and plum notes, backed by smooth tannins and a juicy acidity.
A bottle of sheer class.