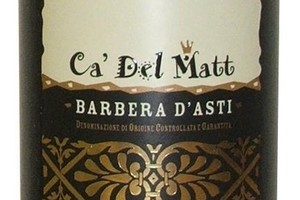 It's show season for the wine world. Trade exhibitions in Europe mean half the New Zealand wine industry is out of the country, pouring its wines day after day. It also means international wine competition results are out.
Speaking of which, did you see the wine section of Fair Go a few weeks ago? If not, it investigated what a wine medal meant and if all wine shows were equal. I took a break from my not-so-hectic social calendar to stay in and watch it, and thought it was a bit of a damp squib.
Wine competitions pit wineries against one another with journalists, winemakers and other wine business folk tasting them blind, marking them out of 20, and then aggregating their scores. For the domestic market, the Air New Zealand awards and the Royal Easter Show are big but go to Asia, Europe or the US and no one gives a rat's arse whether you got a gold at a local show.
International wine competitions are a good benchmark for New Zealand wineries to test themselves against the rest of the world and see what non-New Zealand experts really think about their wine in the context of the wine "world".
International wine competitions can throw up some interesting results: the $24 Triplebank pinot gris, for example, is the best New Zealand white wine according to Decanter judges, which will raise a few eyebrows; at the International Wine Challenge, Man O'War's Valhalla 2009 chardonnay took away a surprising gold medal while more revered wines got a silver.
It's all on the day, which means competitions aren't for everyone. In addition, many of the country's top wineries don't bother entering, which ends up skewing the "best New Zealand pinot noir", when Ata Rangi, Felton Road and friends don't enter. Here's my pick of big reds to keep you warm in the next week.
Sacred Hill syrah 2010, Hawke's Bay ($21.99, supermarkets, Glengarry)
A bright, juicy Syrah filled with blackberries and a lick of black pepper spice. The tannins are ripe and easy going. A great quaffer.
2008 Ca' del Matt Barbera d'Asti ($25.50, Fine Wine Delivery Co)
This is New Zealander Matt Thomson's take on Italian grape Barbera in its native home of Asti. Think savoury Italian red without massive tannins. Vibrant chalky texture and a "tight-as-a-monkey's-nuts" finish. Best consumed with antipasti or meaty pasta dishes.
Man O'War Dreadnought Syrah 2009, Waiheke ($45.99, Glengarry, Point Wines, Caro's, Fine Wine Delivery Co)
Funky nose with lots of complexity. There's a different whiff every sniff from medicinal-like aromas, grilled meats, and woodsmoke. It's concentrated with ripe tannins and freshness. A deserved winner of a gold medal at the International Wine Challenge.