Long-held beliefs about wine may not always be true.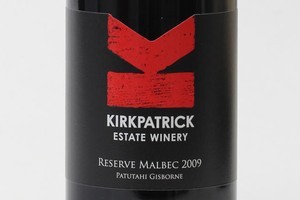 The Moon Man's earthquake forecast - that made usually levelled-headed folk flee Christchurch in March - made me turn to my well-thumbed copy of Charles Mackay's 19th century tome on the Extraordinary Popular Delusions and the Madness of Crowds to remind myself of how humans have always had a tendency to believe strange stuff.
Mackay chronicled witches, alchemy, insane investment schemes and even crackpot quake predictions. He didn't touch on wine, but there are enough myths surrounding it to fill a book of their own.
One old chestnut of a misconception is that aged wine is better than young. Most mainstream wines are made in styles suited to early consumption, which mean few will improve over time. In fact, an aromatic variety like sauvignon blanc is often best drunk young while it exhibits the fresh and aromatic characters that are so captivating in our examples in particular.
If you've a stash of ancient sauvignons in your cellar they may be best tipped down the sink as wine that's worth maturing needs to be from a variety that has the structure to stand the test of time, such as cabernet sauvignon or riesling.
Then it's just the better examples that will likely go the distance, and it's only worth laying these down if you like the taste of older wines.
Another old vintner's tale is that it's advisable to open a wine a while before drinking to allow it to "breathe" and get smoother. A youthful red will often benefit from a bit of oxygen to soften its tannic edges, but to do this you'll need to decant the bottle - the narrow bottle neck has been proven to not permit enough air in to cause any noticeable change.
Many people make their wine-buying decisions by taking an attractive label as an indication of the quality within the bottle. While stylish packaging suggests savvy marketing and with that the probability that the product itself will be perfectly acceptable, it may not be the best wine at its price, and it pays to note that some of the most amazing wines sport atrocious livery.
On the subject of labelling legends, it's worth noting the word "Reserve" on a label - or rather, don't. Many people think this denotes a higher quality wine, and it should really be a better batch set aside for later release with longer ageing. However, while many Reservas from Spanish regions and the Riservas of Italy have minimal legal ageing requirements, in most other nations the term has no teeth.
Another fable is that the classic wine-producing countries of the Old World make better wines than those of the so-called New World. While it's true that most of the world's benchmark styles hail from the Old World - many of whose regions have had centuries and sometimes thousands of years to find perfect unions of place, grape and style - wines made by the New World nations, largely in the southern hemisphere, are starting to show their own individual and increasingly impressive expressions.
And for the final fiction, and an axiom that's been increasingly rejected in recent years, is the idea that you should only drink red wine with meat and white with fish. For lighter white fish and more robust meats, this often still holds true, but try pork belly with riesling or salmon with a lightly chilled pinot noir and prepare to have any remaining preconceptions overturned.
At the end of the day, it's often fear that makes people believe in the unfounded, and that's true in part when it comes to myths surrounding wine. Just as with anything, it's always good to question commonly held beliefs once in a while and employ a soupcon of scepticism.
ENJOY YOUNG
OLD WORLD EXPRESSION
Josmeyer Alsace Pinot Gris 2007 Glengarry $39.90
From its French homeland, a fabulously fresh and intense pinot gris that's silky textured and savoury edged with a spiced apple and quince tart character. (From Glengarry.)
NEW WORLD WINNER
Terrace Edge Waipara Pinot Gris 2010 $22
Waipara is turning out some impressive pinot gris too, such as this rich and creamy textured example, with its fresh quince and nectarine fruit seasoned with toasty spice. (From Alberton Fine Foods, City Liquor Grey Lynn, Point Wines, New World Remuera, Millar & Co, Fine Wine Delivery Company, Hillsdene Cellars.)
SUCCESSFUL SOLOIST
Kirkpatrick Estate Winery Patutahi Gisborne Reserve Malbec 2009 $35
While much malbec ends up in blends, this is an expressive stand-alone example that's packed with bright and succulent fruits of the forest and threaded with florals. (From Bacchus Cellars, Greenlane Liquor Centre, Kepa Fine Wines.)