Jo Burzynska investigates why we don't always know what ingredients are in our wine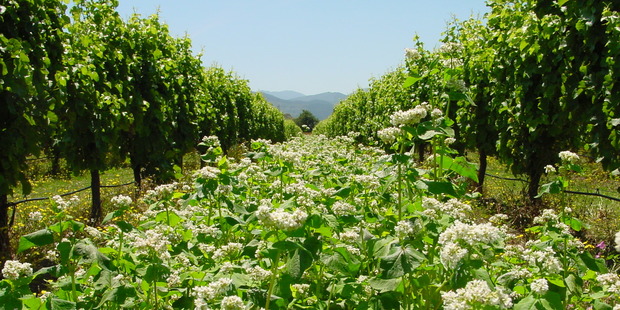 Do you know what's in the wine you're drinking and, if it's more than just grapes, do you care? Or, indeed, have a right to know?
These are questions at the heart of a growing debate about whether wines, like food products, should list ingredients on their labels.
Once upon a time what went into wine was pretty simple: grapes and maybe a touch of sulphur, which has been used as a preservative since Roman times. Most mainstream winemaking today, however, adds a host of other products, from acids and sugar to tannins and yeasts, while more eclectic products such as gum arabic and gypsum are permitted.
These additives and processing aids are regulated, with many also found in processed foods. The only difference is that in food products we're made aware of their presence. All that legally requires disclosure are potential allergens, such as sulphur, milk and egg residues from fining agents.
Invivo is one of a small number of producers that now features a nutritional panel on its low-calorie wines.
"As we mention fewer calories on our front label for our lower-calorie Belle range, we thought it was important for our customers who are interested to see in a nutritional panel on the back label just how many calories are in a 150ml glass," explains Invivo's Tim Lightbourne. "And we've had great feedback from customers."
"The customer has little or no idea about what modern winemaking entails," notes Clive Dougall of biodynamic estate Seresin. "Wine consumption has been growing rapidly due to the increased quality of the vast majority of wines, thanks to the modern winemaking techniques. However, these rely on additions that some consumers may find questionable."
Seresin is one of a handful of wineries - including Pyramid Valley and Moana Park - that plan to voluntarily put ingredient lists on their labels, with a significant number of others appearing poised to follow. The initiative is largely driven by organic producers who have little to lose by showing wine drinkers how few ingredients they add to their wines in comparison to some of their conventional peers.
"Ingredient labelling would be expensive and logistically challenging for many producers," comments a spokesperson at Pernod Ricard. "Each blend varies considerably naturally, and while a number of ingredients may be added to enhance and preserve its natural characteristics, not all of these are used consistently and some are transformed during the winemaking process. As most of these ingredients occur naturally in wine, the additional complexity and expense of labelling each blend is difficult to justify from a producer's perspective."
Without doubt it is a complex area and wine remains a relatively unprocessed product. I disagree, however, with suggestions made by some that ingredient labelling is just too confusing for consumers to be considered. Greater transparency would be a boon to wine drinkers seeking to make an informed choice about the products they purchase - or choose not to.
Wines with Mana
There are more restrictions on what producers can use in wines certified organic or biodynamic, as well as lower levels of an additive such as sulphur. Here are more great wines from the members of organic Marlborough group Mana, featured in last week's column.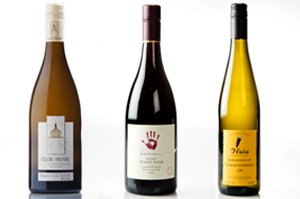 Clos Henri Marlborough Sauvignon Blanc 2012 - $31
Taut and flinty, there's a lovely intensity to this Marlborough expression from the renowned French sauvignon producer, with notes of herb, melon, green fruits and citrus. From Maison Vauron, Point Wines, The Wine Vault, Bacchus Cellars.
Seresin "Rachel" Marlborough Pinot Noir 2010 - $55
Made from the best area of Seresin's Raupo vineyard, this impressive pinot layers dense and velvety dark plum fruit with fragrant incense like spice and ripe tannins backed by bright acidity. From Arawa Wines, The Village Winery, Hobson Liquor, Caro's.
Huia Marlborough Gewurztraminer 2009 - $25
A richly textured and mellow dry gewurztraminer, redolent of rose, cumin and caraway, with hints of honey. From Hamilton Wine Company, Waiheke Wine Centre.
- VIVA