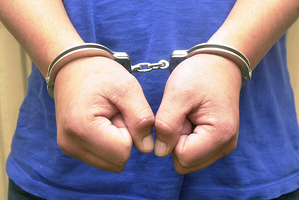 A Whangarei man jailed for two years and two months for violent offending during a gang feud has been released on parole with strict conditions.
James Kelly Johnstone, 35, was released on parole on July 15 after the Parole Board decided that compliance with the conditions it imposed on his release would lead to him not posing an undue risk to the safety of the community.
In its decision the Parole Board said Johnstone was in the last four months of a two year, two month sentence for violent offending linked to a gang feud, with his sentence due to expire on November 1.
His parole hearing was heard on July 1, after an earlier hearing in June.
The board noted in its June decision that Johnstone had completed the rehabilitative phase of his sentence and his release proposal was, at that time, insufficient to deal with any residual risk.
However, on July 1, he reappeared before the board with a fresh proposal to live at an unnamed address, which was supported by Community Probation Services.
"There are some limits as to the support immediately available to him but, on balance, the board is satisfied that, on the basis of compliance with parole conditions we intend imposing, (Johnstone) would not pose an undue risk to the safety of the community," the board's decision said.
Johnstone will be on standard conditions and special conditions for six months after his statutory release date.
He is to undertake an alcohol and drug assessment, complete a tikanga Maori programme to the satisfaction of the programme provider and his probation officer; and undertake an assessment for violence prevention with the Man Alive Programme.
He must not contact or associate with any victims of his offending, directly or indirectly, unless with the prior written approval of his probation officer and must not take or possess alcohol or illicit drugs.
For more articles from this region, go to Northern Advocate