Whakatane
TODAY
Fine
High: 15
Low: 2
WIND: SSW, 02 knots
Wednesday
.
Fine
High: 15
Low: 5
WIND: S, 02 knots
Thursday
.
Today: Fine with morning frosts and light winds.
Wind: SSW at 02 knots
Sunrise: 6:47 AM
Sunset: 5:44 PM
Marine recreational Forecasts - bay-of-plenty
5:11 PM 23 Aug, 2017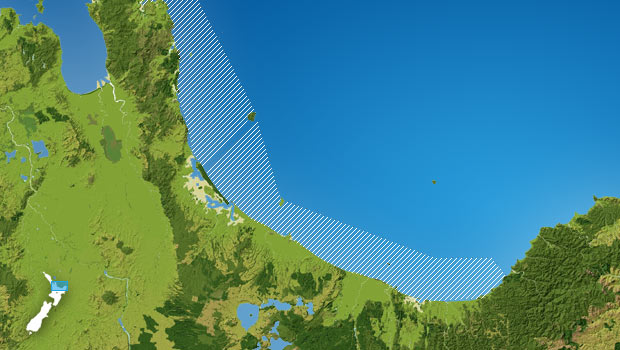 Mayor Is.
Makatana Island
Motiti
Mt Maunganui
Moutuhora
Torere River
Area Description:
Inshore waters from Matakana Island to Mayor Island to Motiti Island and then east to Torere River mouth.
Situation:
A ridge over the country retreats to the North Island during today and persists there for the remainder of the period. Meanwhile, a front moves onto the far south on Thursday, then becomes slow moving over the lower South Island on Friday.
Warnings:
NIL warning for PLENTY
Forecast:
Wednesday: Southeast 10 knots, easing to variable 5 knots around the middle of the day.Sea slight.Fine.
Outlook:
Outlook until midnight Sunday: Thursday: Variable 5 knots. Fine, but cloud increasing later. Friday: Northeast 10 knots developing. Mostly cloudy, possible drizzle. Saturday: Northeast rising to 15 knots. Mostly cloudy, possible drizzle.
Swell:
Swell forecast to midnight Sunday: Northeast half a metre or less, rising to 1 metre late Saturday.
Marine coastal Forecasts - plenty
5:11 PM 23 Aug, 2017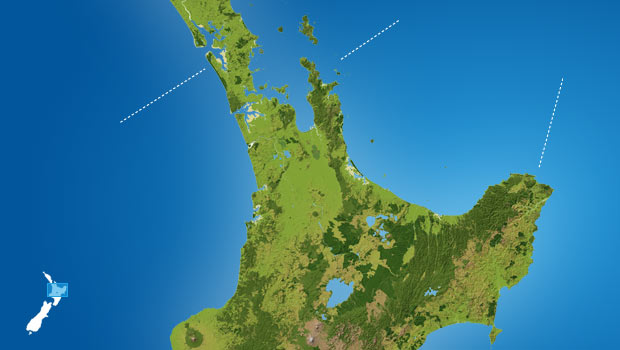 Whakatane
Great Mercury Island
Cape Runaway
Muriwai
Plenty
Raglan
Forecast:
Southeast 15 knots, easing to variable 10 knots this afternoon. Sea slight. Northeast swell 1 metre or less.
Outlook:
Outlook following 3 days: Northeast 10 knots, rising late Friday 20 knots.