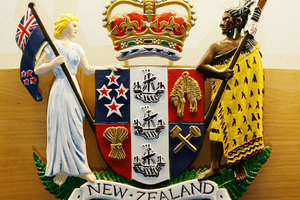 A Kumara man who punched and kicked his partner as she was breast-feeding their five-month-old daughter has been sentenced to 12 months' supervision.
Yesterday in the Greymouth District Court, Judge Alastair Garland said Jason Kenneth Wade needed counselling and/or treatment for anger management and alcohol abuse.
Wade admitted charges of assaulting the woman and her three-year-old son at Kumara on September 18.
The court heard that Wade slapped the boy around the head after he had accidentally bumped the baby and made her cry.
Later, when the woman was lying on a bed breast-feeding, Wade punched her several times on the right thigh and then kicked her several times on the legs. The woman suffered bruising to her thigh, leg and knee.
Wade told police he was struggling in his role as a breadwinner.
Lawyer Richard Bodle said the incident had woken him up and he had since enrolled in counselling classes for alcohol and anger management, and was progressing well.
As well as the supervision, Wade must complete 75 hours of community work.