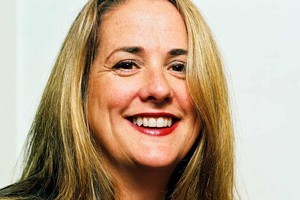 It started innocently enough with some concerned words from my 12-year-old daughter: "Mum, you need to be more social," she said, sitting on the end of the bed having brought me a cup of tea.
"You used to have people around all the time. Where have they gone?"
"Dunno," I replied, sipping my hot tea.
"I miss all your drunk friends in this house, those days were such fun!" she trilled like someone called Tilly in a British historical drama shortly before she bounds out of the house for a rousing game of tennis.
"Did you read my column," I asked, reasoning that my recent piece about my resentment at having to stomp home from a social occasion early because I needed to look after her could be behind her new desire to study the behaviour of drunk people.
"Yes," my daughter said kindly, patting my hand. "I did, and you must rectify the situation immediately."
It is true that the poor child has spent much of her life in the halls and sitting rooms of many homes around adults eating, drinking and being merry.
It is fair that she may have become accustomed to the frequent bonhomie. But six months ago her mother had had enough.
"I have no interest in entertaining others any longer," I announced, cancelling my subscription to several food-porn magazines and placing my pasta maker, icecream machine and Turkish coffee pot in storage downstairs.
"But we always have people around, that's what we do," complained my husband.
"Not any longer." I then proceeded to list friends and acquaintances who had been frequent guests in our house for many years and never returned the invitations. "I don't even know where some of them live," I added.
"But that's not what it's about," he pointed out. "Presumably you invite these people because you enjoy their company, not to secure a return invite. It's called being a generous host."
"Don't care. Over it. Not cooking, not cleaning, not ordering large quantities of wine just so that I'll always have the means to entertain people. The bar is closed."
And that was it. The beginning of the six-month entertainment drought. My linen tablecloth and matching serviettes remained creased at the bottom of the drawer.
My 28 years of dinner parties, drinks and nibbles, barbecues and parties drew to a close.
Even my mother was shocked, the woman who had taught me the gentle art of entertaining. As a girl, my job most Saturday afternoons was to iron the tablecloth and serviettes, set the table, bake cheese straws, get dressed up and pass them around to her guests.
Meanwhile, my mother sliced up beef Wellington and set alight her baked Alaska as her guests roared with delight. I loved that sound, it accompanied my childhood and filled our house with joy.
So when my daughter intervened, I knew I couldn't deprive her any longer.
"I've got some dinner parties to organise," I announced the next day.
"What are you serving tonight?" said my delighted mother, reassured that I was back on the dinner party track. "For entree, black pudding sprinkled on endive topped with scallops and fried apple pieces. I found it in a new recipe book which encourages eating with the seasons."
"That book is having a laugh," she said, horrified.
I left out the black pudding, coerced my husband into cooking duck and finished with my Dad's famous self-saucing chocolate pudding.
"That's better," said my daughter coming into the kitchen the next morning to find empty wine bottles, discarded plates, and her mother sprinkling baking soda on red-wine-stained linen. "So nice to catch up with everyone again," she continued, "such great times."
And then she was off, presumably to join William and Harry in a game of rounders.