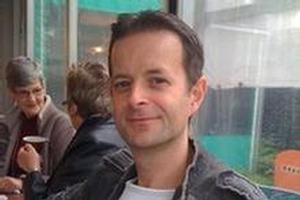 A teenager accused of murdering Radio New Zealand journalist Phillip Cottrell was allowed out of prison for the day - under strict bail conditions - for his grandfather's tangi in Masterton.
Nicho Allan Waipuka, 19, was released into his family's care from Upper Hutt's Rimutaka Prison this morning for eight hours. An uncle was assigned to remain by his side until Waipuka was returned to jail at 4pm.
The prison confirmed he was back behind bars late this afternoon.
Despite police objections, Justice Joe Williams granted bail in the High Court at Wellington yesterday afternoon.
Along with a second accused, Waipuka is due to face trial in December for Mr Cottrell's murder in central Wellington early on December 10 last year.
Justice Williams said that, while Waipuka faced a very serious charge, that did not mean the courts should not leave room for compassion.
It seemed completely inconsistent with the express terms of the Corrections Act and regulations if remand prisoners were excluded from the prison-authorised compassionate release process, he said.
There was little or no chance of prison authorities using their discretion to give a remand prisoner compassionate leave because remand prisoners had no security classification, Justice Williams was told.
Under that process, prisoners paid for corrections officers to accompany them during the time away from jail.
The judge said it would be unfair to expect the police to go with the accused in this case.
Bail conditions were that Waipuku's sister take him to and from the tangi by a direct route, without stops, and an uncle stay by his side throughout the day until the late afternoon return to Rimutaka Prison.
He had to report to Masterton police when he arrived in the town, was not allowed alcohol or drugs, and was not allowed to go shopping or visit anywhere but the tangi at Mirinoa Marae.
Waipuku was also banned from speaking to or being within 10 metres of any witnesses who were due to give evidence at the trial later this year, should they be at the tangi.
Justice Williams heard that Waipuku was close to his grandfather, Thomas (Boy) Waipuku, and had lived with him for a time.
Thomas Waipuku died on Sunday.
Whanau had promised to "vouch'' for the 19-year-old during the eight hours he was away from the prison, and the judge said he was prepared to trust their bona fides.