Settled weather is going to return and the warm will too as the week goes on. The high will bring a few frosts but a westerly wind will also form over the South Island as the week goes on. By this weekend a deepening – and large – low will be forming near Tasmania and could start to affect NZ as early as Sunday, then spreading over NZ next week.
Latest NZH Video
Jacinda Ardern speaks at the 'Let's Talk to Labour' youth event.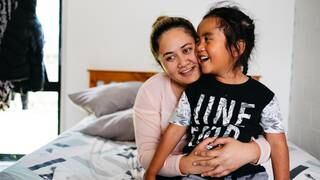 19 Aug, 2017 3:54pm
2 minutes to read
Exclusive: Compelling documentary challenges stereotypes around young mothers.
Protesters marching on Dunedin Hospital have forced Prime Minister Bill English and his entourage out a side door this afternoon. Source: ODT