Rain fell across big parts of NZ this weekend but not everyone was lucky enough to have a soaking. More rain and showers are expected on Monday and Tuesday then a fairly dry week ahead – but there are more rain makers waiting in the wings, we track them – and point out how the big highs are now weakening.
Latest NZH Video
Source: C-SPAN / AP John McCain was among the Republicans to vote against the 'skinny' repeal of the Affordable Care Act.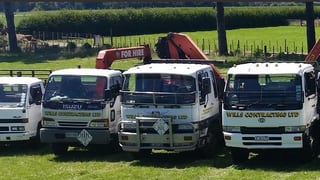 28 Jul, 2017 6:28pm
2 minutes to read
The ad suggested one man's wife would need professional services to lift her breasts.