Philip Duncan from WeatherWatch.co.nz updates on three people who have been killed after severe weather - including a series of tornadoes - hit Auckland this afternoon. Police sources have confirmed that three have died in the west Auckland storm, which struck shortly after noon.
Latest NZH Video
Jacinda Ardern speaks at the 'Let's Talk to Labour' youth event.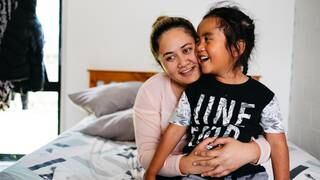 19 Aug, 2017 3:54pm
2 minutes to read
Exclusive: Compelling documentary challenges stereotypes around young mothers.
Protesters marching on Dunedin Hospital have forced Prime Minister Bill English and his entourage out a side door this afternoon. Source: ODT