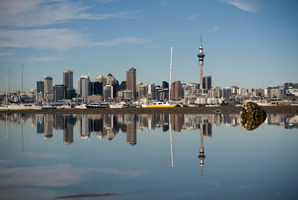 MetService says its weather forecasts for Auckland will be improved with the announcement yesterday of a "substantial" investment and a new team of meteorologists in the country's largest city.
The weather bureau will ramp up its operations in Auckland, with former Niwa climate scientist Georgina Griffiths leading the team starting at the end of the month.
MetService manager Ramon Oosterkamp said he could not say the exact value of the Auckland investment except that it was "substantial" and would number up to five meteorologists by next year.
"It's really recognition that it's a big city. It's the biggest city in New Zealand [and] it's important."
Mr Oosterkamp said the investment improved MetService's focus on Auckland and would allow the bureau to work closely with the council.
MetService would be better placed to offer instant information both in general and also for major weather events, such as the Hobsonville tornado last year that killed three people.
The team will work seven days a week and is set to be based next to Civil Defence in Bledisloe House in the city.
" ... it was important to be able to provide on-the-spot meteorological expertise to assist [Auckland Council's] targeted response planning," Mr Oosterkamp said.
- APNZ