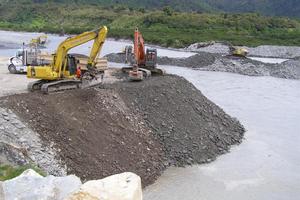 Another weather warning has been issued for the West Coast.
A storm battered the western side of the Southern Alps just under a week ago, closing roads and stranding holiday makers across the region.
State Highway 6 remains closed at Harihari, which means drivers are having to take a huge detour to get up or down the coast.
MetService forecaster Gerard Barrow said another active front is on its way, which could spell trouble.
He said there will be a lot of rain falling in a short amount of time which will compound any issues still being faced from the previous event.
Mr Barrow said it will be similar to last week's rain, but it will pass more quickly.