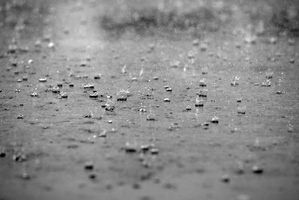 Heavy showers are forecast for parts of the North Island this afternoon as a slow moving low passes over the top of the country.
MetService has issued a heavy rain warning for parts of Northland, the Coromandel Peninsula and Gisborne.
MetService spokesperson Dan Corbett said a slow moving weather system is moving over the top of the island after spending the past couple of the days out to the west of the country.
In the nine to 12 hours from 4pm, 60 to 80cm of rain is forecast about the eastern hills of Northland from Whangarei to the Bay of Islands.
A similar amount of rainfall is expected about the Coromandel Peninsula from 8pm and Gisborne from 1am tomorrow.
The heavy rain will be accompanied by brisk easterly winds, which could become severe about Northland, Auckland and the Coromandel Peninsula.
MetService warned the rain will cause rivers and streams to rise rapidly, and minor flooding and slips are possible.
A severe weather watch is also in place in the remainder of Northland, Auckland north of Orewa, the Hawkes Bay and Mt Taranaki, with significant falls possible in these areas.
"The heaviest rain and strongest winds should move across Auckland later tonight into the early hours of Friday," Mr Corbett said.
He said the weather in the north of the country will "drier and brighter, less windy" tomorrow, although there is still the risk of a passing shower. Saturday will see the remnants of the low spinning just northeast of the North Island, which may result in the odd shower, but it will be otherwise fine.