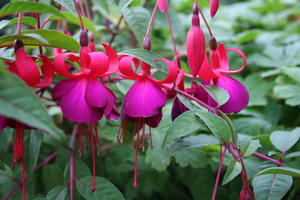 We are at the coldest point of the year, yet our North Island skifields need more snow and almost all of New Zealand has had a frost-free week.
The low that brought the rain and milder overnight lows is still out to the west of the country ... but only just. It's been with us for an entire week and has dumped more heavy rain across the country.
It brought good news and bad. The good news was for Otago and Canterbury farmers and growers, who finally received some rain - both regions were in need of it.
But the north had too much rain - from a low two weeks ago to this past week of rain, many areas have now reached saturation point and need sun and wind.
While writing this column I decided to speak to Bay of Plenty farmer Gael Stevens, who, from time to time, sends me updates on rainfall. Her July average over the past five years has been around 195mm - which is fairly high but her farm is on the side of the Kaimai Ranges, just out of Tauranga.
However, this July she recorded over half a metre of rain - 581mm.
And, as I said last week, on the other side of the ranges a month's worth of rain fell in just 12 hours.
The north has been saturated and while many farmers have had a good run of weather this year the sun does need to come out again to keep that healthy balance.
This coming week doesn't look overly dry and sunny for the north, but let's hope the following week will be.
Though some snow has fallen on the ranges of both main islands this week, warmer weather has been detected by gardeners. "I have deciduous fuchsia in bud/bloom, as well as rhododendron in full bud," writes Chris Johnson of Kapiti Coast. "Deciduous Saracenia carnivorous plants have new spring pitchers already, jonquils are in full bloom since last week, tulips are up, tropical bromeliads are throwing new pups and roses are in leaf.
"It has been a bumper flowering year for my favourites, the winter-flowering primula and polyanthus, which have been in flower constantly since late February. Orchids flowered very, very early in June and others have multiple stems on them. The plants are trying to tell us something."
They sure are - spring is almost here.