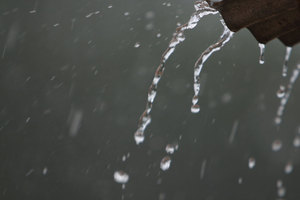 Heavy rain is easing around the Tasman region, easing concern about rising river levels.
However, flooding around Westport still has the town completely cut off.
Police said Westport was cut off because of severe flooding on State Highway 67 from Westport to Greymouth, State Highway 6 from Westport to Inangahua, and on State Highway 67 from Westport to Karamea.
There was concern that the Buller River was close to breaking its banks this morning, but Tasman Civil Defence said it was not causing concern now.
Water levels around Murchison, Golden Bay and Nelson were all receding too.
The Takaka-Collingwood Highway at the Waitapu Bridge remained closed, but that was expected to reopen this afternoon.
A handful of homes in the region were this morning affected in their gardens by flooding and preventative sandbagging on Avon Terrace from Bridge Street to Hardy Street in Nelson kept rising waters away from properties.
MetService forecaster Paul Mallinson this morning said heavy rain in the upper South Island would be easing this morning.
However, it was set to continue over the lower half of the North Island through Monday.
An extra 150 to 200mm of rain was forecast to hit the upper South Island last night and this morning.
This morning the Maitai Valley Road near Sharlands Creek in Nelson was closed, as well as Avon Terrace from Bridge Street to Hardy Street and the Takaka-Collingwood Highway at Waitapu Bridge.
Mr Mallinson said the slow moving front which was moving off the South Island, would now bring significant rainfalls to the Tararua range, Mount Taranaki and the hill country of Waitomo, Taumarunui in south Waikato.
Another 200 to 300mm of rain was possible around these regions.
It would move off the East Cape on Monday night.
Spokespeople for central police communications and central fire communications said the bad weather was not causing any major problems in the central region.
- APNZ