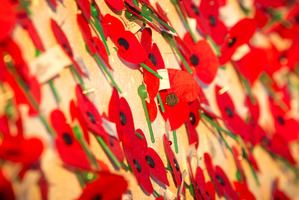 One person died at today's dawn Anzac service in Wanganui.
St John spokesman John Stretton said the elderly man collapsed after suffering a cardiac arrest, and could not be revived.
"Unfortunately the man did not seem to have any family members with him," Mr Stretton said.
He said St John paramedics assisted three other people during the service - one with severe abdominal pain, and two who had falls.
"The people who had falls had quite minor injuries, but one woman was transported through to hospital," he said.
For more articles from this region, go to Wanganui Chronicle