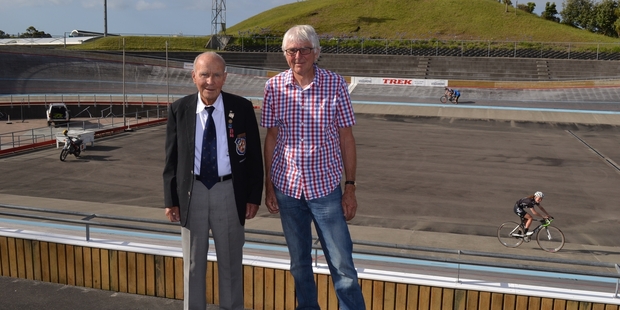 The cream of the world's cyclists will descend on Wanganui next month for the resurrection of the International Night of the Stars show at the Cooks Gardens velodrome.
Wanganui club life member Ron Cheatley made the announcement to a small, but select group in the Peter Snell Pavilion, including Wanganui Mayor Annette Main and her father Bill Main OBE, who is club patron.
"My son Dayle, who is now the national coach, has offered the Wanganui club the opportunity to host this major promotion featuring most of the New Zealand squad with either Olympic or World Championship achievement," Cheatley said last night.
"The only date available in their busy global calendar was Saturday, February 8 and although it's very short notice we could not turn down this exciting opportunity for Wanganui. The Night of the Stars event returns after a six-year hiatus."
Cheatley said Australia would send three, and possibly four, of their world championship medallists to be tested against the best Kiwi sprinters as both countries prepare for the World Championships in February.
"Having lost the opportunity to Cambridge to have the national cycling centre here, this level of competition continues to endorse Wanganui as a major cycling centre within New Zealand. Wanganui has hosted 25 national championships, seven Oceania championships and one world championship over the years and that's more than any other centre in New Zealand," Cheatley said. Although it has been short notice, Cheatley and Wanganui club president Stu Bruce said major support had already been pledged by a wide range of the community.
"This is excellent for Wanganui, the community and the velodrome. We have organised the programme to suit families beginning around 6.30pm and finishing just after 9pm. We trust the Wanganui community will support us and get behind the event on February 8," Cheatley said.