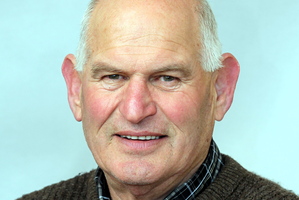 Cost, liabilities, distrust and outdated laws make it harder to provide ultra-fast broadband and mobile phone coverage for rural people.
The ins and outs of provision were thoroughly kicked around in a series of talks broadcast live from Wanganui on Saturday, in the TechEx Tuanz Rural Broadband Day Programme.
Federated Farmers Wanganui president Brian Doughty began by saying only 60 per cent of 188 members in the province had access to the internet.
Many of them were older hill country farmers. They would rather put cheques in the mail than do online banking and were more concerned with dog bites than gigabytes, he said.
There followed a torrent of reasons why internet access was important.
Rural wives could stay in touch with friends, parents could Skype their distant children, time and money was saved by internet transactions and huge emails from city people "gummed up" slow dial-up systems.
The spectre of the digital divide was raised - haves and have-nots, based on access to the internet and all it offered.
Government's five-year Rural Broadband Initiative (RBI) is designed to combat that. It's into its third year and Chorus is in charge of huge chunks of it. Chorus industry relations head Craig Young talked about progress so far.
The RBI is only about provision by fibre, which is only economic in reasonably flat and highly populated country. In the wider Wanganui region that's the coastal strip and a strip inland up the Rangitikei River, and a bit on the central plateau as well.
Hill country needs wireless provision, and for 3 per cent of very isolated people, satellite could be the only answer.
Mr Young said RBI towers had yet to be erected in Raetihi and Kai Iwi, and Mangamahu was out of the question.
He admitted progress so far didn't look flash, especially when only 24 per cent of schools nationally that had access had actually hooked up. But he said there had been some good gains through collaboration.
Kaingaroa Forest School, for example, had 100Gb broadband laid on for its 32 pupils. They didn't need all of it, so a third was going to the business next door and the other third to local residents who could not otherwise afford the internet at all.
Cost was one barrier, Mr Young said. For example, fibre is laid down SH3 from Wanganui to Kai Iwi, but taking it under the highway costs $50,000 each time.
Another barrier was old equipment, such as that in Fordell, which cannot be hooked up to the fibre laid there.
Those problems were where a small and flexible company like InSPire Net had it over Chorus, which was so big that Mr Young said making changes was like trying to turn an ocean liner around.
However expensive it might be, the only long-term solution was more fibre, he said.
The next speaker, David "Tex" Matthews, provided a contrasting view of how the small, nimble InSPire Net company had provided wireless broadband through 27 repeaters and many secondary repeaters to large parts of the Wanganui hinterland - with higher speeds and lower cost than satellite was providing.
The four towers to be erected in the Waimarino in a partnership between the Atihau Whanganui Incorporation and InSPire would just about finish the job, he said.
"I don't buy shares, but if InSPire ever filed on the stock market I think I would be investing."
Consultant Jonathan Brewer offered still another set of possibilities for the future. He's been investigating using WhiteSpace - unused radio spectrum - to provide internet access. There was plenty of free spectrum everywhere in New Zealand, but especially in the remotest areas where other coverage was hardest.