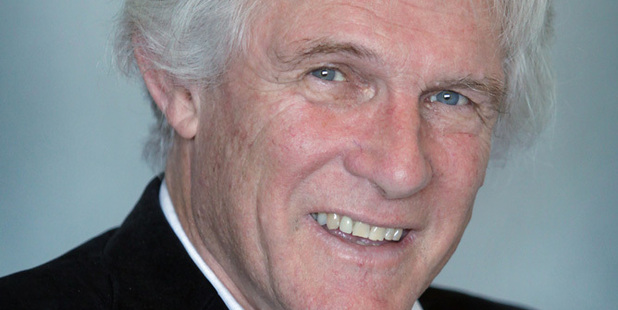 I see that John Key is proposing a referendum on whether we ought to change the New Zealand flag to a different one.
Mr Key seems to prefer a silver fern on a black background, but he doesn't really care, either way. If he was simply looking to get our attention, he has certainly achieved this. Old soldiers and the people who respect their sacrifice are all at attention.
Others think that there are a lot of colours much nicer than black. Some would like the tino rangitiratanga flag.
What I wonder is: "Why now?"
Comments from old soldiers ranged from: "Why does he need to change it?" to: "Leave the bloody thing alone", through to: "What does it matter what we think? We'll be dead soon and then it won't matter at all."
Well, my old cobbers, it does matter very much to those of us who realise that if it wasn't for your sacrifice, we could well be reading this column in Japanese, if, that is, we were allowed to have opinions at all.
Our men have fought and died under that flag for more than 100 years.
Mr Key does have a point, however. As a "brand", our flag does suffer from being too close to the Australian flag. Even among New Zealanders, most of us know the Australian flag has five stars while the New Zealand flag has four, but I challenge you now to tell me what colour the stars in our flag and on the Australian flag are?
You just had to go and check them both to be sure, didn't you? Confusing isn't it? But I think my point is made.
The Union Jack in the top corner of our flag, denoting that we are a British Commonwealth country, or previously a British possession, is certainly fetching in its red, white and blue, and looks to my mind much warmer than a silver fern, no matter what the background colour is.
Our four red stars edged with white stand out well on the blue background.
The Canadians changed their flag in 1965 to a simple red maple leaf on white with broad red bands on either side and it looks striking.
I can understand how Mr Key thinks that a nice-looking New Zealand flag would assist our image overseas where our markets are. The new Canadian flag reached almost immediate international recognition, and is a wonderful asset for the Canadians.
But still my suspicious mind asks me: "Why is he doing this?
Does he need a distraction?"
Interest rates will soon rise, which can be an indicator of a strong economy, and our dollar is soaring compared to the Australian dollar. New Zealand is being touted as a "rock star" economy for 2014 by a leading overseas bank economist.
The asset sales fiasco is over, noses look relatively clean, and Hekia Parata's smile is at last looking more sincere.
Even crime is dropping. All looks rosy in the Keywi (sic) garden, electively speaking; so, is he looking for a distraction? Probably not; what's the point?
No doubt the left-leaning cartoonists will have a field day on this subject, but the people will soon tire of seeing John Key portrayed as a greedy rat, while the opposition leaders are drawn as smiling, intelligent and handsome.
Is he setting a trap for the left? Probably not; a wee bit too subtle.
Is Mr Key simply being a responsible leader by canvassing an issue that concerns him? Darned if I know. You be the judge.
Should we change it? Probably not.