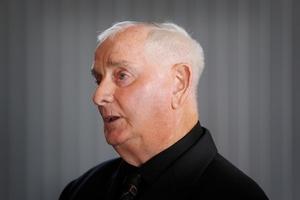 Lots of people say to me how terrible it is that criminal lawyers will defend someone, some criminal lowlife, who they ought to know is guilty of a crime.
They suppose that the lawyer is just as guilty as the person he or she has defended and "got off". "How can they live with themselves when some guilty scumbag is loose on our streets because of them?"
The truth is that there are lots of subtleties in this area - usually there for reasons of fairness - and it's not about guilt or innocence as much as whether there is a reasonable doubt about guilt.
The police must be able to prove guilt "beyond reasonable doubt". Think about it: how would you feel if you or your nearest and dearest were to be falsely accused, then convicted, of a crime? It could be a life-changing event, don't you think?
In New Zealand the defendant is presumed innocent until proven guilty. It is up to the party bringing the charges, usually the police, to prove both that the situation occurred as charged, and that, if so, it was against the law.
The party bringing the charge carries the burden of proving it. The defendant doesn't have to prove anything. It is easy to understand the legal maxim: that it is better that 10 guilty people go free than one innocent person is found guilty.
In our system it is not the lawyer's job to judge if the client is guilty or not but rather to point out, if possible, that the facts as proven show a reasonable doubt as to guilt.
Is there a reasonable doubt that the defendant committed the unlawful act? If they did commit the unlawful act, did they do so intentionally or recklessly?
Both the physical and mental elements of the offence must be proven: 1. did they do it? And 2. did they mean to do it? If not, the defendant must be acquitted.
The defence typically seeks to raise a reasonable doubt by cross-examining the prosecution witnesses. Are the witnesses truthful? Could they have been mistaken? How reliable are the witnesses' memories? In addition, the defence may call witnesses to raise doubts about the prosecution evidence or perhaps to raise a specific defence such as self-defence.
Yet it can go wrong: in the Arthur Allan Thomas murder trial, one of the detectives thought he would give the jury a hand to find Thomas guilty by "planting" a cartridge case. The police's job must be a tough one if they are certain in themselves who did the murder, yet can't find enough proof to be assured of getting them found guilty.
In the case of Walter "Jim" Bolton, of Okoia, he was supposed to have skimped on the cost of an experienced criminal lawyer and paid with his life, after a Wanganui jury surprisingly found him guilty of murder.
The late Trevor de Cleene Esq., who assisted the lead prosecutor in that case, told me the lawyer Bolton hired was more used to conveyancing than crime, and "could have done better". De Cleene had since received evidence that Bolton was most likely innocent. In the event, they misjudged Bolton's 1957 hanging at Mt Eden Prison, slowly strangling him to death rather than breaking his neck with a well-calculated drop.
This system has evolved over many hundreds of years, in this country and the United Kingdom and other like jurisdictions and, while it is far from perfect, I have yet to find a better one.
Chris Northover is a Wanganui lawyer who has worked in the fields of aviation, tourism, health and the environment - as well as designing electric cars and importing photo-voltaic panels.