Moves to bathe Whanganui's Dublin Street bridge in soft mood lighting has hit a snag, but the project's champion district councillor Rob Vinsen remains confident it will be done.
Reaction to trial lighting, a blue glow across one of the bridge's nine spans, has proved popular with residents, with many asking when the project will be finished.
Mr Vinsen said updated quotes for extending the trialled LED lighting across the other spans have come in much more expensive than had originally been envisaged.

An option using festoon style fittings is now being looked at, Mr Vinsen said.

It is hoped that using this type of fitting across the bridge structure may fit within the $50,000 budget that Mr Vinsen intends to fund raise.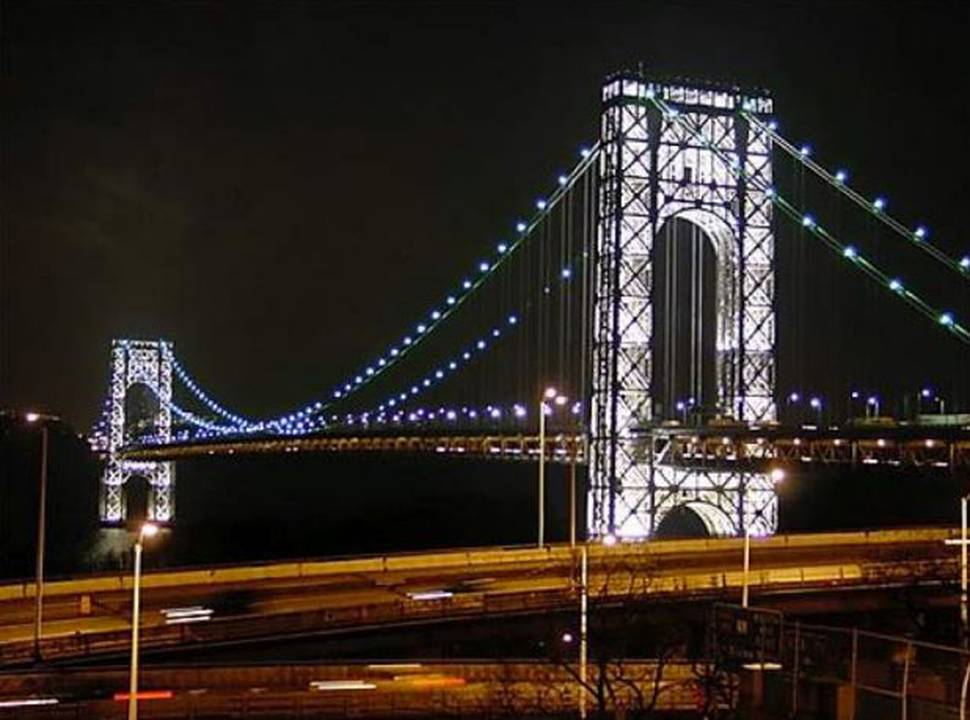 He was working with a Whanganui firm on alternative options to the LED system that is currently being trialled.
"We are working through a few design issues but still intend to finish the project," Mr Vinsen said.
Current plans include mood lighting across the six river spans of the bridge.
Mr Vinsen championed the project after seeing permanent bridge lighting during an overseas trip.
He was aiming for a wash of light over the structural elements of the iconic steel bridge.
What people were seeing at the moment was "not the final look."