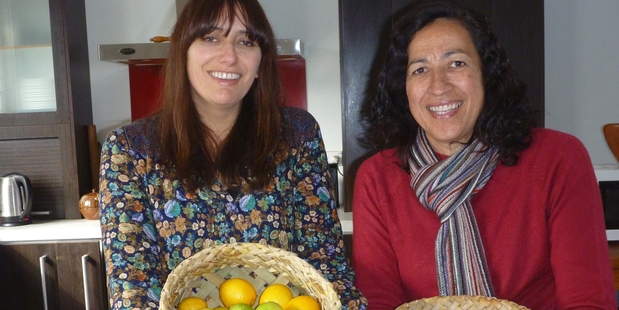 People at tomorrow's Puanga Traditional Kai Evening can expect wave after wave of artistically decorated food to arrive at their tables.
It's the finale of this year's Puanga/Maori New Year celebrations, co-ordinator Ramari Te Uamairangi said. The 120 with tickets will sit at tables in Wanganui War Memorial Centre's Pioneer Room for a four-course meal with a choice of mains.
Most of the food will be provided by iwi organisations or gathered by local people.
"We planned our menu around the resources we can gather," chef Tiahuia Ranginui said.
She'll be joined by ex-army chef Lee Wineera. Aroha Ranginui and Maehe Thompson, who are weavers and artists, will put on the finishing touches.
The first course is to be paua fritters, possibly with kina, and a piripiri hot sauce. Next comes a tuatua broth with rewana croutons. For the main course diners can choose horopito braised venison with puha pesto, or rewana-crumbed snapper with kawakawa aioli.
Both will come with a pikopiko and watercress salad and either Maori potatoes or kumara mash. The dessert will be a kawakawa pannacotta, with a manuka honey snap, and there will be entertainment as the courses roll along.
Venison will be provided by the Atihau-Whanganui Incorporation, kai moana (seafood) by Maori fisheries and family members will gather kawakawa, watercress and pikopiko.
Mrs Te Uamairangi said mid-river iwi Tamaupoko called in talent from the Ngati Hineoneone hapu at Atene to help with the event.
"They did such a good job last year ... The aim of getting involved in all this kaupapa is to encourage young and old to come together ..."