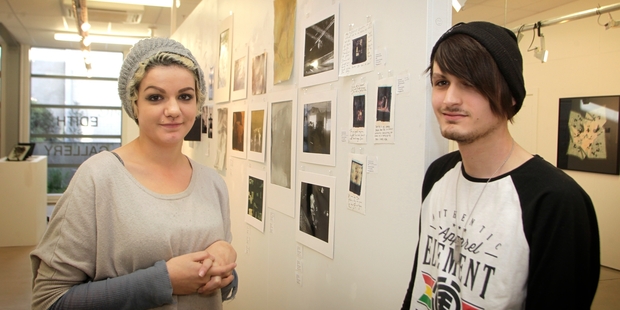 Rita Dibert believes in teaching her students art history the hands-on way.
The senior lecturer in photography at Whanganui UCOL teaches her students about long-forgotten methods in photography by making them do it.
Her third-year students, along with photographers from all around the world, are taking part in an exhibition called Alternatives at the Edith Gallery.
As the exhibition name suggests, these are no ordinary photographs.
"These are the processes that were used in the 1850s to 1920s," Ms Dibert said.
Her students learned how to process their images by drawing on them, using cyanotype, gum printing, and other ways. The images from outside photographers also used alternative processes.
"This is not just another photographic show - it's a real cross-cultural show."
Ms Dibert said being part of the show was good experience for the students, as it exposed them to different stylistic approaches to photography.
Student Zareena Stadnik said she saw her images in the exhibition as experimentation.
She hoped to be a fashion photographer one day. "I'm going into my fourth year of study next year, and I really hope to bloom," she said.