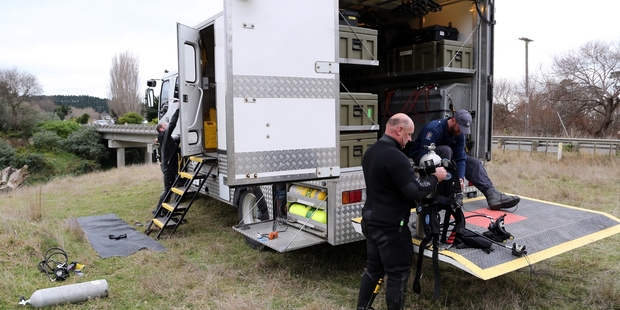 Five police divers are searching the Turakina River for clues about missing man Brett Hall.
The search was "part of ongoing inquiries" and was "a result of developments from last week", said Detective Senior Sergeant Dave Kirby, the Whanganui Police officer in charge of the investigation.
"We're looking for items believed to have been discarded into the river," Mr Kirby said.
The search, which started yesterday morning, is expected to finish today.
Mr Hall disappeared three years ago. He was last seen at his Pitangi property, between Parikino-Atene, on May 27, 2011.
A man was charged with his murder last month.
Anyone with information is asked to contact the Whanganui Police on (06) 349 0600, or you can contact Crimestoppers anonymously on 0800 555 111.