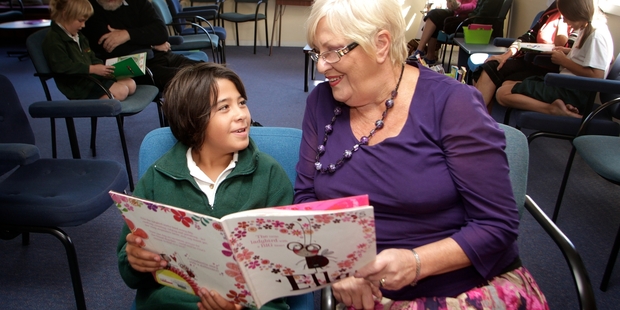 Seven-year-old Haeleigh Armstrong loves to read.
"It's fun," said the Wanganui East School pupil.
She is one of dozens of primary school students throughout Wanganui who benefit from having community volunteers visit to help with reading.
Organised by the Rotary Club of Wanganui, the volunteer programme has been running for about 15 years.
Rotary Club member and volunteer Ann Petherick said each student had 20 minutes per week with a volunteer, who listened to them read a book of their choice.
"Any kid can come and read with us, but we focus on those who would benefit from it most. Some children don't ever have the opportunity to read to an adult at home," she said.
She said the programme was about building relationships with the children, and helped to give them confidence in their reading.
"Having that one-on-one time with an adult makes them feel special. They get called out of class and they go to the staffroom, and they really like it." Mrs Petherick said the programme was started by Rotary because it was felt that many children didn't have male role models in their lives. The programme's early volunteers were men, but now women are involved as well. Not all of them are Rotary members - anyone can be a volunteer.
Mrs Petherick has been a volunteer for three years. "Oh, I really enjoy it. It's just amazing to see how the kids progress over time," she said.
If you would like to volunteer to read in schools, contact Ann Petherick on 0273477533.