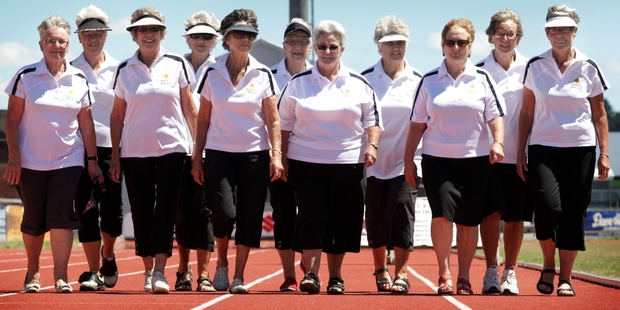 Twelve members of Belmont Golf Club have swapped their golf clubs for walking shoes to take part in this year's Relay For Life on March 1-2.
The 12 women told the Wanganui Chronicle they decided to enter the annual fundraiser for the Wanganui Cancer Society to support every club member who has been affected by cancer.
It's the first time the club has entered a team.
"We decided we wanted to give something back to the community, and we've also had club members affected by cancer," team captain Ngaire Wakeling said.
Mrs Wakeling said the team's entry was a "whole club effort".
"It's not just us. We're representing Belmont, and every member of the club is behind us," she said.
Several members of the team are cancer survivors, one is currently battling cancer, and others have had people close to them fight cancer.
They're not doing a lot of extra training for the 24-hour walk - the women claim they do plenty of that on the golf course.
The club is holding a fundraising golf tournament on Waitangi Day, February 6, and all are welcome. To take part, call 3490599.
The Chronicle will run a series of stories on teams and cancer survivors in the run up to Relay for Life on March 1-2.