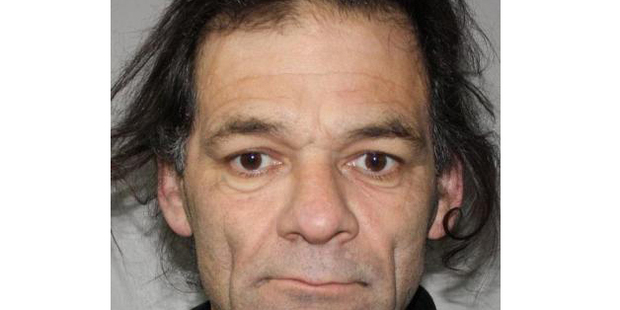 A man arrested during a search for missing Wanganui man Whetu Teaola Hansen is behind bars but police have yet to arrest anyone for his killing.
Mr Hansen, 48, has been missing since November 24 and armed police have been searching a Linton property for days.
Manawatu police announced yesterday the inquiry had been upgraded to a murder investigation, but say they are yet arrest anyone in connection with Mr Hansen's death.
The arrested man appeared in Palmerston North District Court where a JP imposed sweeping suppression orders relating to name, age, address and the charges he faces. He was remanded in custody to December 17.
Earlier yesterday, Detective Senior Sergeant Simon Harrison said: "Based on information we have received in the past 12 hours we have upgraded this inquiry to a homicide investigation.
"While I am not prepared to divulge the nature of the information for investigative reasons, this is a significant turning point for our investigation and this information has further confirmed our serious concerns around Mr Hansen's disappearance."
Police say Mr Hansen was seen driving a grey primer-coloured 1980 Ford ute, registration JM9538, on the day he went missing.
The vehicle was located at a property in Linton last Thursday.
Armed guards have been posted outside the house during a scene examination.
Police still do not know who is responsible for Mr Hansen's disappearance, but every effort was being made to answers to these questions, Mr Harrison said.
"We are continuing to make inquiries and one of our main focuses is on locating Mr Hansen so we can return him to his family."
Though no one has been arrested in relation to Mr Hansen's death, police are keeping an open mind as to who is responsible.
"To protect the integrity of our inquiries I will not be making any comment on individuals of interest to this investigation."
Police were making good progress with the scene examination at the Linton property.
"Officers working on the investigation have been encouraged by the support from the public, and we are still keen to hear from anyone that may have any information about sightings of the vehicle or any other information that could assist us with our investigation," Mr Harrison said.
Anyone with information is asked to contact Detective Dave Wilson (06) 213 9595.
Information can also be provided anonymously to Crimestoppers on 0800 555 111. APNZ