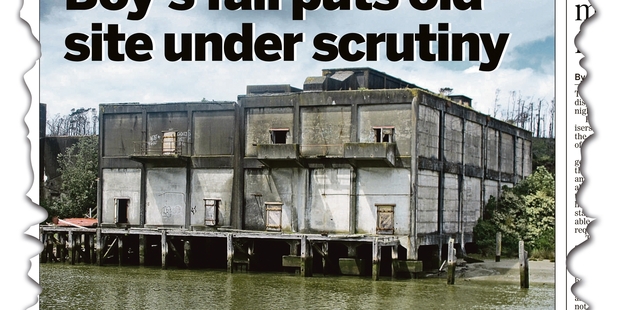 Patea parents must do all they can to keep their children away from the old Patea coolstore.
South Taranaki District Council environment services manager John McKenzie said the coolstore had been declared a dangerous building and the owners must put up new "Keep out" signs.
The building's safety was put under scrutiny when it was the scene of an accident this month when a young boy was injured after he fell off the roof.
Mr McKenzie said the council was limited in what action it could take because the coolstore was private property. A council officer had inspected the building after the accident and had met with one of the owners.
"The owner explained that he had tried to erect barriers excluding people from the building but these had repeatedly been stolen or smashed. Given the owners' previous efforts, further barriers are unlikely to be effective," Mr McKenzie said.
"It's important for parents to tell children to keep well away from the building, which is private property."
He said the council would keep an eye on the situation.
The owners still hope to develop the site in the future.