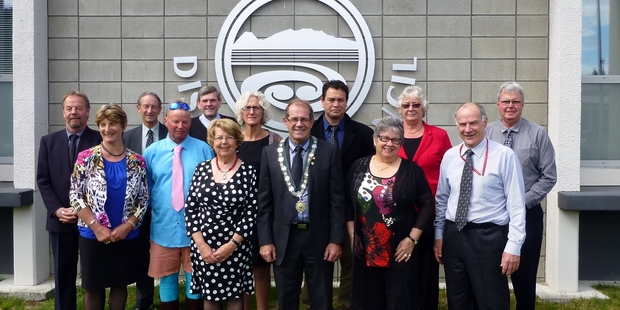 The Ruapehu District Council's newly elected mayor and councillors were sworn in at the first meeting on Tuesday.
Under the Local Government Act, council chief executive Peter Till swore in Mayor Don Cameron who then took the role to swear in the other members.
Mr Till took the opportunity to remind the councillors of the importance of strictly adhering to the various parliamentary acts and rules that bound their actions and those of local government.
"It is vitally important that council always acts in good faith in accordance with government legislation and RDC policy," he said.
"The operations of council are an expensive cost to ratepayers. Going about our business with transparency and truthfulness as our underlying principles helps to provide ratepayers and the public with confidence in council."
Mr Cameron confirmed Ohura Ward councillor, Marion Gillard, as his deputy.
He said Mrs Gillard was his first choice for deputy mayor as he felt she always gave "well-considered and sage advice" in addition to having a "deep knowledge of the workings of council.
"I have always valued the contribution Marion has made at council and am very pleased she has accepted the deputy mayor role."
Mrs Gillard said that it had never crossed her mind that Mr Cameron would ask her to be his deputy.
"When Don asked me, I was gob-smacked," she said.
"Before accepting the deputy mayor position I discussed it with my husband who encouraged me to accept.
"I like to think I will bring common sense and honesty to the role."
Mrs Gillard added that anyone who knew her knew that she called a "spade a spade".